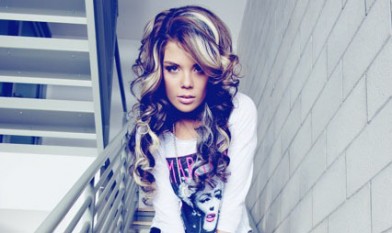 At 18 years of age D'lannie could be considered the 'baby of pop', but don't let that fool you as her hunger to succeed is clear to see. The Texas born singer has used YouTube to display her different styles and vocal ability. Her 'So Fly' single has over 40,000 views and its clear to see the artist definitely has 'something' about her.
With the music scene constantly changing and producing female artists with their own style, there is one up and coming musician who is certainly looking to be crowned the 'princess of pop'. D'lannie Brown released her single 'Don't Know What You Got' earlier this month and is looking to build on the initial success that has resulted from the track. Pop Scoop managed to pull Brown away from her busy schedule and find out exactly what inspired her and what her plans are for the near future.
You are seen as the 'new kid on the block' but how did you first get into music and singing in particular?
Ever since I was a baby I was singing! Always making up random songs and singing to friends and family ha ha, I knew I was either going to be a singer or a professional princess for a living! Been making up random songs ever since.. I'm just glad now I can write about something other then dogs, and ponies.. 'Boy did I have a huge imagination! .. "Still do"
The single 'Don't Know What You Got' looks like it was fun to film? What messages do you look to portray in your music?
"Don't Know What You Got" music video was fun to record and extra fun to film for the video shoot! We had amazing people that were a part of it and it just came out so great! I can't wait to share the summer single/video with everyone. I always want to portray a nice storyline/ message to my listeners.. that way when you listen to the song you can close your eyes and create your own story up in your mind.. it's more fun that way.
How has the reaction to the single been since its release?
Everyone's reaction to "Don't Know What You Got" has been awesome so far! People seem to be feeling this new single more than my older albums, and that's really exciting for me. Change is good.. I'm not complaining! The single is a real bubblegum pop song that I can see every teenage girl and boy relating to, especially if they are going through a harsh breakup with someone or just want to be rebellious for the day. People are going to take the song however they want to, and that's OK with me!
Many have likened your style to Niki Minaj and Kesha, especially in your single 'So Fly' are these two artists who have been an influence on you considering their success?
I love both Nicki Minaj and Ke$ha, they are both a couple of my favorite artists out there and I respect them very much.. Although I already had my own little vibe going.. My style has always been the same since I was little..
Is there a piece of advice or a message from family or friends that has stuck with you throughout your career to date?
People in school used to always pick on me and tell me- "YOU CAN'T" & "YOU WILL NEVER" ..that made me push on and keep going. I will NEVER give up and I CAN set anything I put my mind to. That's the best thing I've learned in life, always follow what YOU love to do and don't let anyone tell you different. I stand up for all those kids, teens and adults that have been abused either in school or at home, and I just want to let all of you know that I know what it's like and I am here for you. "It is unacceptable."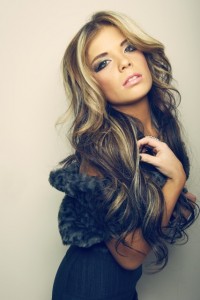 Have you got any plans to perform in The UK any time soon?
Yes, I am hoping to travel to the UK very soon to perform my new single!
You are also involved in an reality TV show. What can you tell us about the show and what will you be getting up to?
Yes, I will be in an up and coming reality TV show which will be airing in June on TLC.. I can't say too much about it but I can say that everyone will get to see what it's like to be in the industry behind scenes and maybe people will understand a little better what artists go through on an every day basis.
Many artists find it hard to breakthrough but the introduction of social media allows interaction with fans. How important are social media outlets such as twitter to yourself?
Social media for me is a HUGE part of my career! Twitter, Myspace,Reverbnation, Facebook, and Instagram all help connect you with fans a ton better! Sometimes social media can be harmful, but if you do it the right way it can really pay off and be successful!
Where do you see yourself in 10 years time?
In ten years down the road I still see myself creating music and working on my craft, I will only be 28! I guess I'm like the baby of the industry.. there is always time to grow. "Why rush it?"
If you could pick one artist from the past and one from the present to collaborate with who would they be and why?
If I could pick one artist from the past to collaborate with it would definitely be Elvis Presley, I love him so much! Not to mention he was drop dead sexy back when he was my age! Haha! If I had to choose one now it would have to be Ed Sheeran, his voice is incredible! I predict great success for him in these next years to come, that boy has talent!
If I were to go through your music collection who would I be most likely to find?
Oh gosh.. if you went through My music collection you wouldn't find any particular artist that I like most, because I don't have one! I love all types of music and different artists, I couldn't choose my favourite song or person because there is always new material and new talent coming out now-a'days! When I like a song I will just download it off of itunes and vibe to it.
Finally, there are numerous talent shows around the world such as The X factor. What is your view on these types of shows and do you feel are they good for the music industry?
I have nothing against these music shows such as American Idol and X Factor.. I think they are both great opportunities for artists that are looking for a fast break through. Why not give it a try? Its great exposure and you can work and meet different talented people in the music industry.
WATCH: D'Lannie "Don't Know What You Got" Video Teaser