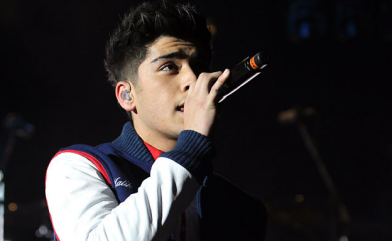 One Direction's Zayn Malik is so forgetful he could miss the the bands worlds tour and has reportedly been warned ahead of the band's US tour dates.
He has forgotten his passport and even turned up to airports without his luggage in the past.
According to The Sun, bandmate Liam Payne said: "Zayn is the most likely to forget his passport, and has done a number of times."
Harry Styles added: "Zayn often forgets to pack his suitcase before tours."
One of the band's roadie has even nicknamed the 20-year-old singer 'Nellie' – a sarcastic reference to an elephant's impressive memory.
Read more: http://www.femalefirst.co.uk/celebrity/one-direction-293652.html#ixzz2U13ylALd
A One Direction source remarked, "Zayn has been told to get his act together this time."
The US leg of the band's tour starts in Florida on June 13.