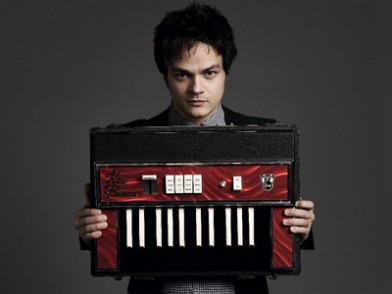 Jamie Cullum has announced he is to perform a one off show for the housing and homelessness charity Shelter. The gig will take place on the roof of the charity's London HQ on Tuesday 21st May.
Jamie will be the first musician who has taken to the roof of Shelter for a show and in another first, the gig will be streamed live on www.shelter.org.uk/jamiecullum, from 12.30pm. Fans will be able to make real time live requests via Twitter by tagging #CullumLive.
Shelter's chief executive Campbell Rob said,
"We're so excited Jamie is coming to Shelter. This is the first time we've ever had someone perform live at our offices, let alone on our roof, and we're delighted to be sharing this event with some of our top fundraisers from the London marathon. With more and more people struggling to stay in their homes right now, our advice and support services have never been more needed. It's great to have Jamie's support and we're really looking forward to hearing the new album."
Shelter provides advice and support to over a million people a year struggling with bad housing or homelessness – and campaigns to prevent it in the first place. In Britain there are more than 83,000 homeless children living in temporary accommodation and every 15 minutes someone in England loses their home. Shelter exists so no-one has to fight bad housing or homelessness on their own.
Jamie has also announced that he will be performing an exclusive friends and family show on the 32nd floor of the Shard, London, to mark the release of his new album 'Momentum'. Watch out for a few more surprises on the 21st!
Momentum is out 20th May. Pre-order the album now on iTunes HERE or buy the physical cd on Amazon below: