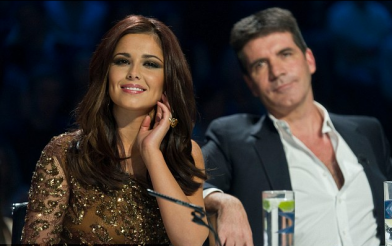 Cheryl Cole could make a return as on the 'X Factor' USA panel after holding talks with music mogul Simon Cowell.
The singer had a huge falling out with Simon in 2011 when he axed her from the series after just three appearances – but Simon and Cheyl have now made up a little and have even hung out and he is desperate to get her back on the show.
A source told the Daily Mirror: "Simon would love to have Cheryl back. They're chatting more and more at the moment and he's hopeful she might be up for coming back.
"She's still spending a lot of time in the States and wants to move out there so it'd looking more likely to be on the cards."
Despite the talks, Cheryl joked last week during an interview that Simon still had "some making up to do" after the fallout.
In a separate interview last month, Simon was all compliment about Cheryl, saying: "When she walked on set on the first day in the UK I thought that she was one of the most beautiful women I have ever seen in my life. She was just absolutely stunning."