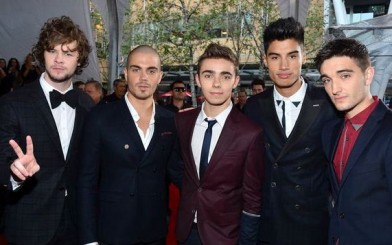 The Wanted unveiled their new single 'Walks Like Rihanna' this morning (April 29) on Capital FM.
Jay McGuiness introduced the track live via a phone call to the station.
The track was co-written and produced by Dr Luke, who has previously worked with Katy Perry, Britney Spears and Kelly Clarkson.
The music video was shot in Los Angeles and will premiere on May 7.
It includes the lyrics: "She can't sing, She can't dance,  But who cares?, She walks like Rihanna."
Listen below and tell us what you think: