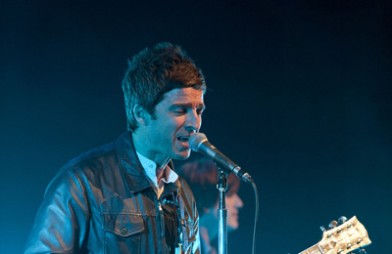 Former Oasis brother Noel Gallagher has been approached by The X Factor bosses for the second time to join the shows judging panel, with an increased offer said to be around the £2million mark.
Noel has been on Simon Cowell's wish list for the hit ITV talent show for years and has been knocked back several times, however Noel's management company Ignition has received a fresh increased offer.
A source told the Sun: "Simon is determined to get Noel on board. He sees him as his natural replacement as the real alpha male on the panel.
"He thinks Noel would be ideal, with his music knowledge, straight-talking and rapier wit."
Although it's not really Noel's cup of te, he could be swayed by family pressure.
The source added: "Noel's daughter Anais is a huge fan of One Direction and X Factor, so she'll be nagging him to say yes."
Take That star Gary Barlow is expected to return with Nicole Scherzinger. Sharon Osbourne is also in talks with bosses undecided on Louis Walsh.
However, Gary Barlow has reportedly threatened to quit The X Factor unless bosses improve this year's series.
The Take That star apparently wants Simon Cowell and his team to pull out all the stops to improve the show – including scrapping novelty acts.
"Gary has made it clear that he will not be on the show unless the problems from last year are corrected and something fabulous is offered for the viewers," a source said.
"He knows the risks. The X Factor could easily struggle against the competition if things aren't done right this time around. He knows what he wants to see so he will fly back from Los Angeles at the end of the week for a presentation.
"He wants to know that they're going to stop poking fun at the show, he wants serious singers and to know who will be on the judging panel.
"It's crunch time at the end of the week and you just can't call what it he is going to do. If he doesn't sign the deal it could leave Simon and his team with a huge problem."