With Olly Murs having announced his big outdoor concert in Peterborough this summer, it is now confirmed that outrageous three-piece Stooshe will perform as very special guests, with Diana Vickers and rising starlet Tich joining the line-up as special guests at the Embankment on Sunday, 2 June.
Comprising the boisterous, mischievous, outgoing and witty Alex Buggs, Courtney Rumbold and Karis Anderson, Stooshe's outspoken sense of style and unruly wordplay soon attracted a legion of fans, with the lyric video to their debut single Betty Woz Gone becoming a YouTube smash, attracting over 150,000 views in just two days, making it the most viewed video in the UK and the 14th most viewed globally.
Stooshe soon made that vital transition from online popularity to real world sales with the release of their first full single, 'Love Me', which catapulted straight in at #5 in the UK Singles Charts. Proving they could also deliver live, they hit the stage for their debut headline show at London's Proud Cabaret just weeks later.
The trio's second single, Black Heart, peaked even higher at #3 but its longevity proves to be even more impressive. A selection of festival dates helped to intensify the excitement that had built around them, while dates with Nicki Minaj saw them deliver word of their talents to a wider audience.
Diana Vickers
Diana Vickers was a semi-finalist in the fifth series of the X Factor, mentored by Cheryl Cole, along with Alexandra Burke. Securing a record deal with RCA in 2009, Vickers' first single and album were delayed after landing the Award-winning lead in the West End stage revival of The Rise and Fall of Little Voice.
Her debut single Once hit the #1 spot in the UK Singles Chart, selling over 200,000 copies, and her debut album, Songs from the Tainted Cherry Tree, topped the UK Album Chart upon release the following month. While Vickers' anticipated second album has been completed, the release is on hold until after filming her independent movie debut in The Perfect Wave, alongside Clint Eastwood's son.
Her very distinct sound, along with her own clothing collections (Dee V for Very.co.uk), numerous plaudits for her acting and stage work and her music writing, Vickers is set for the uber heights of stardom.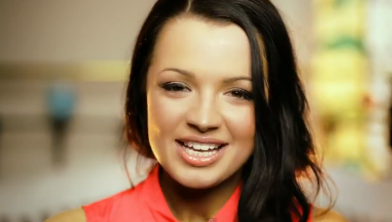 Originally emerging as a YouTube sensation, Tich is on the breakthrough, having recently signed a record deal that sees her debut single Dumb set for release on 28 April. Her debut EP, titled The Candlelight EP,  hit the #15 spot on the iTunes chart in December after spending much of 2012 supporting shows for the likes of JLS, Professor Green and Stooshe. Tich is also currently touring with Olly on his Arena Tour
Charlie Brown
Charlie Brown is a rising talent whose debut single On My Way entered the UK Singles Chart at #7 late last month. Having signed to AATW in 2012, Charlie has worked with everyone from Wiley, Jay Sean and The Script, through to high-profile hit-makers such as Fraser T. Smith (Adele), RedOne (Lady Gaga, Nicki Minaj) and FutureCut (Wretch32, Lily Allen), while collaborators on his debut album Dreamstate include Quiz & Larossi (Conor Maynard, Cover Drive), MoJam (Emeli Sandé, Professor Green), Focus (Dappy, Misha B), and Wayne Rodrigues (Nelly Furtado, Kelly Clarkson).
With their soaring hooks and glam looks, Joywride are looking to redecorate the charts with glamorous pop panache. Not ones for understatement, Dance Rock Revivalists Joywride are proving to be one of the most dynamic live acts to emerge from London's underground in years. With a mix of classic-styled pop and a well-groomed fashionista charm, Joywride are poised to take centre stage at the forefront of pop music.
Joywride
Concert spokesman Dion Clements said "Having already announced Lawson will perform as very special guests at Olly's huge Exeter Powderham Castle concert, adding Diana, Charlie and Joywride to the line-up offers a more diverse sound for fans of a range of music genres and provides the opportunity to see more artists perform live before they go on to headline their own tours".
The concert will take place at Powderham Castle, Exeter, on Sunday, 7 July. For more information, or to book tickets for the event, visit www.gigantic.com or call 0844 888 9991. Powderham Castle can also be reached on 01626 890243.
Wheelchair users should contact the dedicated booking line 0115 959 7908.
Event information will be available at www.soundfestivalsuk.com from 15 April.