The latest girl romantically linked to Niall Horan is model Zoe Whelan after they secretly began dating after they met backstage at a One Direction show earlier this year. Apparently she has been travelling around the country to stay in touch with the Irish cutie while he's on tour.
An insider told The Sun on Sunday: "Niall has been secretly seeing Zoe for a couple of months after he met her backstage.
"She's a Dubliner but is based in London to work on her modelling career. Zoe's travelled all over the UK to meet up with Niall on the band's tour.
"But the biggest sign he's really serious about her is that he introduced her to his whole family at his brother's wedding.
The Irish singer took his new partner to his brother Greg's wedding in his hometown – the first time he'd brought a girl back to Mullingar since his rise to fame.
The source added: "Zoe's the first girlfriend Niall has brought back to his hometown of Mullingar since making it big, so it was a big deal and the talk of his family at the wedding."
"Niall's protective of her as she's shy, but his family all really took a shine to Zoe."
Where not sure what to make of this one so over to you Directioners, What do you think?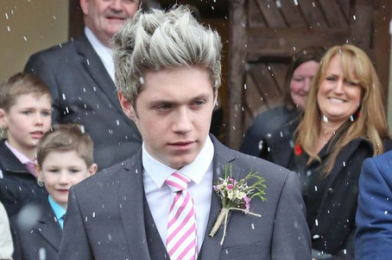 UPDATE:
Zoe took to twitter yesterday to reassure fans saying: "@NiallOfficial and I are not dating. Just friends :)!"