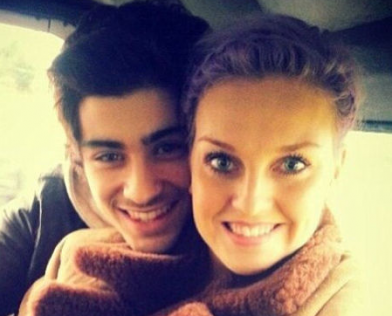 Little Mix's Perrie Edwards has opened up for the first time about the recent rumours that her world's biggest boyband boyfriend Zayn Malik cheated on her.
The alleged cheating was with an Australian waitress Courtney 'CJ' Webb who the Bradford lad met at a nightclub with friends, There was even a photograph of Zayn sleeping but Perrie has stated she thinks she rumours are untrue.
She told The Mirror: "I try not to let what I read in the paper get to me. But I still read things and think 'that didn't happen".
"But as long as me and the rest of the girls know it's not true, that's what matters."
"We laugh about things and refuse to let it get to us."
Talking about how their relationship is at the moment with Zayn, Perrie mentioned they are in a good place.
She revealed: "Things are all good."
"We've all had to manage relationships in the band…. Dealing with it and making time for our boyfriends."
"Zayn is my best friend and I've seen more of him since we finished our tour, but it's hard as One Direction have been on tour as well."
"But we went to The Brits together last month and had a great time."
Zayn and Perrie have had a difficult few months and things are looking to get more difficult with the boys about to jet all over the world for their 117 dates of touring, including America, Australia and Japan.
Perrie can be subject to abuse much like other girls that are linked to One Direction in any way.
Perrie explained: "It is hard when fans say nasty things on Twitter but we are starting to build a thicker skin and are getting used to it. It comes with the territory and you have got to deal with it".
We're always on the lookout for writers/presenters/videographers and photographers. If you think you have what it takes to join the writing team. Get in touch!
http://www.popscoop.org/joinus/

Posted Under