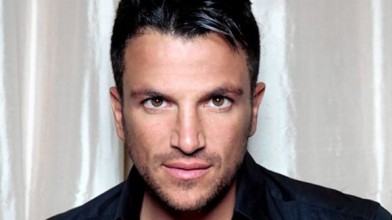 Singer and reality TV star Peter Andre has compared his younger self to One Direction heartthrob Harry Styles as he celebrates his 40th birthday today– and doesn't think his wild nights of partying are any cause for concern.
Speaking to Now he said: "Harry Styles was in the papers last week after enjoying an all-night partying session that finished at 7am. People seem worried that he's burning the candle at both ends, but let me tell you – I've been there, done that and I think it's totally normal for a kid of his age.
"I was 16 when I signed my first record deal, so I was younger than Harry when I started out. I was doing all-nighters until I was about 25 and thought nothing of it! Eventually, you grow out of it, and if anyone suggested doing that now, I'd be like, 'No thanks, I'm off to bed!'"
Peter is also thinking about taking on a fitness challenge and getting pumped to celebrate his birthday.
He added: "A couple of years ago, Men's Health magazine approached me to appear on their front cover. The idea was that I'd follow a tough, 12-week programme to get myself into my best shape ever, complete with before and after photo shoots. At the time, I wasn't ready, but now I'm turning 40 it's a challenge I'd love to take on.
"You undergo a gruelling fitness regime and "caveman"- style diet for three months, but afterwards you're in your absolute peak condition. I like the idea of being in even better shape than I was when I shot my 'Mysterious Girl' video 17 years ago so, Men's Health, bring it on!"