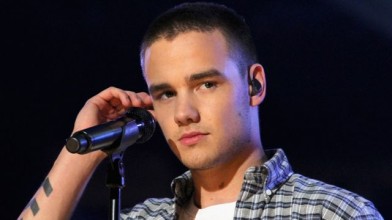 Liam Payne admits he fears for the future of One Direction and hopes Niall Horan, Louis Tomlinson, Harry Styles and Zayn Malik and himself are strong enough to remain together.
Speaking to We Love Pop magazine, the 19-year-old heartthrob said: "I don't want us to lose the fun we have on stage. I don't want us to fall out or have a situation where the band don't want to be together any more."
Previous reports had suggested that Zayn wanted to leave the band after struggling to cope with fame, with a source describing the 20-year old as being in "a daze" around his bandmates.
An insider had said: "There is growing concern among the bosses that Zayn is on the brink at the moment."
The rumours even suggested that SyCo label boss Simon Cowell had stepped in to offer Malik his support, and that he had been promised a 'lighter schedule' to help deal with the stress.
However, an official rep for 1D has rubbished the speculation, telling Digital Spy: "Zayn isn't leaving the band."
Liam also spoke about his relationship with  Danielle Peazer, admitting he has never really experienced the single life.
He said: "I don't like to be single. When I met Danielle I was with a girlfriend. We broke up and within four weeks I was with Danielle. So I've never really been single."
Louis Tomlinson also spoke of is long-term relationship with girlfriend Eleanor Calder, saying: "It's hard to say this early on. I'm still young! But I am incredibly happy at the moment."
"Maybe sometimes she might think it's a little tough, but the good thing is we met each other when I was in the band, so it's all she's ever known really."
"It hasn't been easy, but we both know the commitments I have and that she has with her university course. It works well."