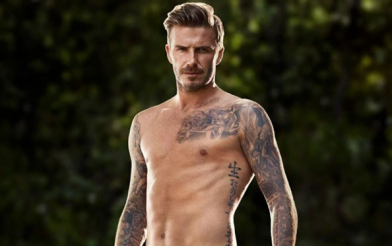 David Beckham is caught in a naked chase situation when a car drives off with his dressing gown trapped in the door in the latest commercial to promote his new H&M bodywear range.
The footballer has to then run after the car loosing his vest in the process.
The video was directed by Lock, Stock and Two Smoking Barrels and Sherlock Holmes director Guy Ritchie. It was conceived by Marc Atlan, who was previously behind the past three campaigns for Beckham's H&M range.
"I was reading an article about David on the plane, and I brought up working with him after our meeting. What I didn't realise was that H&M had then contacted his agent, Simon Fuller, and put a deal together," Atlan explained.
"They told me a couple of months later that I'd be the creative director for the two-year campaign. It has been the biggest thing I've ever undertaken."
Beckham's spring collection will be available at select H&M stores and online from today.
Watch the video below:
[youtube_video id="il21FZu-IUY"]