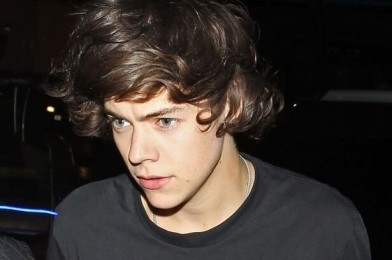 Harry Styles who turned 19 on 1 February has bought himself a birthday present. He's splashed out on a new Porsche for himself, and one for his dad.
The One Direction heartthrob – who owns an Audi R8 and a Range Rover Sport spent £100,000 on on a red Porsche Caymen S, which is currently being customised to suit his tastes.
Harry only bought the car after test driving a Porsche Carrera as a gift for his dad, but liked it so much he decided to get himself one too.
A source told the Daily Star: "Harry is besotted by cars and loves the Porsche brand after test driving a few.
"He has bought a £100,000 Carrera from a car dealer near his dad's home in Sale, Manchester.
"It is black with tinted black windows, Harry said it was a present for his dad.
"Harry also ordered a brand new factory made red Cayman S for himself.
"He's having it customised with all the extras including a six speaker Bose surround sound, heated seats and installing a telephone."
Harry's new Porsche will join his other vehicles, a £100,000 Audi R8 and a Range Rover Sport, which he splashed out on last year after passing his driving test in December 2011.