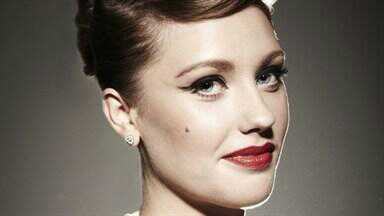 X Factor star Ella Henderson has been signed by Simon Cowell's record label Syco, having turned down offers from RCA, Epic, Sony and Columbia.
last month that the 17-year-old had signed with Sony, but according to the Sunday Mirror, Simon's label promised to make her "The next Adele" and vowed to go all out to help her crack the tough American music market.
An insider told the Mirror, "He was always a big fan of Ella's and watched her from the US, he thought she would win and he'd automatically get her.
"He wouldn't usually sign someone who came sixth, usually he would have forgotten about contestants kicked off so early but he was overwhelmed by Ella's talent.
"He admires her maturity."
Simon met with Ella last Tuesday to discuss the deal, and to assure her that he's keen to have her release her own material on her debut album.
She told the Sunday Mirror: "I've already written stuff but I can't wait to pen new material because I haven't written all through the period of being on the X Factor."
X Factor winner, James Arthur, has also been signed to Syco.