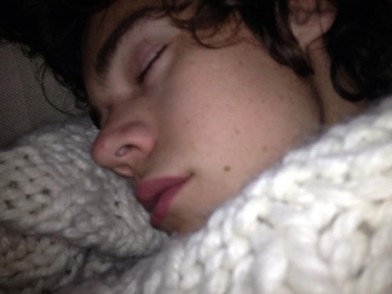 Twitterville went a little crazy for One Direction last night with Niall Horan forced to quash rumours that he's in hospital and a 'Vulnerable' Harry Styles hitting out at Zayn Malik for posting a close up sleeping photo.
Zayn Malik played a little bit of a prank on his One Direction bandmate Harry. He posted a picture of the 1D hunk, adding the caption:
"Harry wake up !!"
Harry responded an hour later after seeing the photo, writing: "@zaynmalik I have just seen this. I feel so vulnerable. I am going to destroy you. Grrrrrr".
Meanwhile, Niall took to his account after a flurry of twitter rumours claimed the star was taken ill whilst at rehearsals for 1D's upcoming world tour. Niall tweeted his fans:
"I'm not in hospital ! Where do these rumours start! Please don't believe any of the rumours u here"