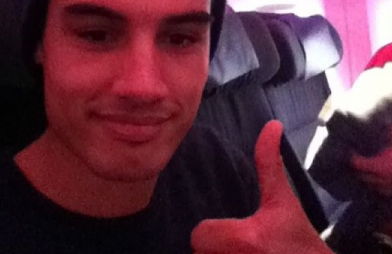 The Wanted have set off for Los Angeles, a day before their performance at the People's Choice Awards tomorrow.
The boys updated fans with their progress on twitter with Siva posting on Instagram picture of himself on the plane (above).
Tom Parker wrote: "Whatever happens at the PCA's tomorrow, just wanna say thanks for voting. Doesn't matter if we don't win. Your endless support matters."
Nathan Sykes joked about the seating arrangements. He tweeted: "Sat between @JayTheWanted and @SiveTheWanted on the plane… help me."
The Wanted are competing with One Direction, Gotye, Carly Rae Jepsen, and Fun for Favourite Breakout Artist.