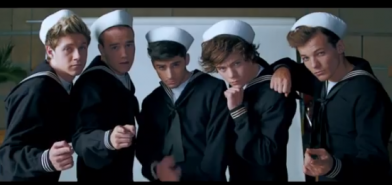 It's finally here! One Direction have finally revealed their brand new music video for their song 'Kiss You'!
The boys – Harry Styles, Louis Tomlinson, Niall Horan, Liam Payne, and Zayn Malik – feature in several different scenarios and costumes, including surfing, as sailers, skiing, in jail and naked.
In what is probably the campest 1D video so far. It's light-hearted, fun, and the boys are not taking themselves seriously.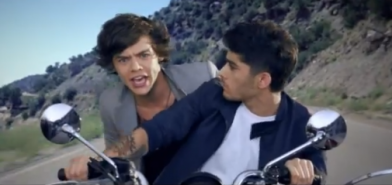 Kiss You director Vaughn Arnell says getting the boys on set allowed them to "show off their tongue in cheek personas".
The release of the video marks the climax of a five day countdown which has seen fans teased with a preview clip each day.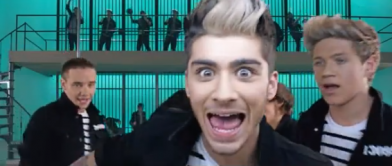 What do you think of the video for One Direction's 'Kiss You'?
[youtube_video id="T4cdfRohhcg"]