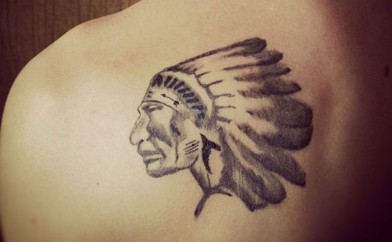 Justin Bieber shares a picture of his new inking of the Stratford Culliton hockey team's logo on Instagram, which he dedicated to his late grandfather.

"My grandfather always took me to the stratford culliton every friday night," the singer wrote. "This is for Grampa."
Last month Justin revealed a finished inking showing praying hands with a bed of roses at the bottom.
The new tattoo's are part of an ever growing collection of body art including an image of Jesus' face on his left calf in addition to an owl on his forearm and a crown on the left side of his chest.
He also has the word Believe inked on his left arm, the Japanese Kanji symbol for music on his right arm and his first inking, a bird on his hip.