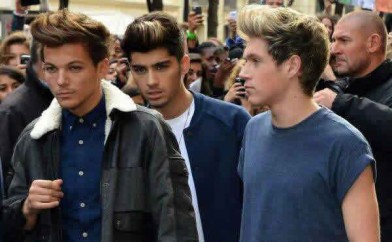 Harry Styles has been jetting around in girlfriend Taylor Swift's private jet while the rest of the boys have had to endure public scheduled flights. Well not any more, One Direction are getting their own plane.
The boys, Harry, Liam, Niall, Zayn or Louis will fly all over the globe in their own chartered airplane – dubbed Air Force One Direction – for their 2013 world tour.
The luxury jet, which is thought to have cost £3million will have the band's 1D branding on the plane's tail for the duration of the tour.
This means the lads will be able to able to bypass the hordes of their fans who descend on airports whenever they travel, often delaying their departure and causing safety problems.
If anyone is in any doubt about who's travelling in such opulence, the band's 1D branding will be emblazoned on the plane's tail for the duration of the tour.
The 1D boyswill be jet-setting all over Europe in the spring, including France, Germany and Spain followed by a 29-date tour of North America, then Australia and New Zealand.