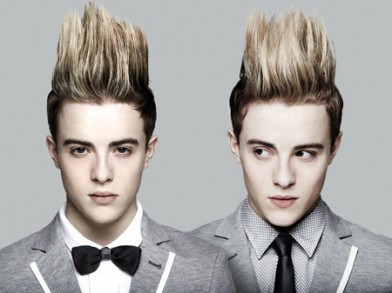 Justin Bieber may collaborate with Jedward, that's if the Irish twins, John and Edward have anything to do with it.
The Irish twins, John and Edward Grimes, met with Justin Bieber's manager Scooter Braun at the MTV Europe Music Awards in November. They claim the music mogul likes their stuff and that a duet could be on the cards.
Edward explained: "He was talking to us, he said that he'd seen John's covers on YouTube because we did acoustic covers of Skyfall and Justin Bieber's Boyfriend and he was like, 'They were really, really good'."
"Scooter Braun is a really nice guy, he's really focused."
John added: "I think Justin Bieber's really cool, he's done a lot of good stuff.
"I think we'd like to do a duet with Justin Bieber and I think all his fans would like the idea."
What do you think? Here is John covering Justin's 'Boyfriend'
[youtube_video id="FnK8AyEgipw"]