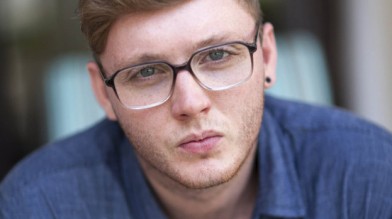 X Factor winner James Arthur scores a huge debut Number one as 'Impossible' becomes fastest selling single of 2012.
Impossible has so far racked up sales of 490,000 copies, leapfrogging Cheryl's 'Call My Name' to take the lead as the year's fastest selling single.
James Arthur's impressive sales tally this week also makes Impossible the fastest selling winner's single since Alexandra Burke's 2008 hit 'Hallelujah'. Her cover of the Jeff Buckley classic went on to become the biggest selling X Factor single of all time.
Comparatively, Arthur's version of 'Impossible' outperforms the opening week of last year's winners Little Mix's 'Cannonball' by more than two copies to one (210,000).
Speaking to OfficialCharts.com, James said: "I would like to say to everyone from home and around Britain who bought the single, thank you very, very much,"
"You have made my dreams come true. The fact that it was in aid of Together For Short Lives, which is a great cause and a great charity, I think that really helped.
"This is a life-long dream and ambition achieved!," he added. "My Official Number 1 Award is going to go on my mantelpiece and I'll probably kiss it every time I pass it for two weeks solid!"