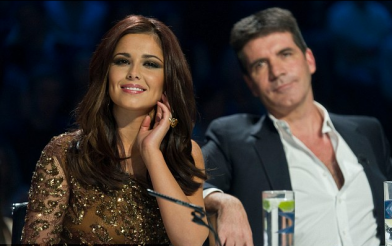 Cheryl Cole is suing 'X Factor' USA for $2.3 million as she claims she is owed money after being fired from Simon Cowell's singing show before Season One – with producers convinced the American audience would not understand her thick Newcastle accent.
The 'Promise This' hitmaker was axed from music mogul Simon Cowell's talent show just days into the first auditions last year and though she was paid her salary for the entire season, but Cheryl, 29, is claiming they still owe her money.TMZ reports that Cheryl says she signed a 'Pay or Play' contract with production company Blue Orbit, who run the show, in April 2011 and was assured that she would receive $2 million for the second season of the show – even if she wasn't to appear on the judging panel again.
Cheryl also states in her 11-page lawsuit that she is owed further expenses which she was promised, such as a $100,000 wardrobe allowance, a stylist at $25,000 and $15,000-per-month for every hotel she stayed at in Los Angeles, California, during the filming of the show.
Insiders believe the case is a "big gamble" for Cheryl as she received a lot of money for her limited stint on the show, while if the case goes further, Simon will have to go to court.
A source revealed to the Mail on Sunday newspaper: "'This has sent shockwaves through Hollywood. It could be disastrous for Simon because he has publicly taken responsibility for firing Cheryl. He will almost certainly be deposed.
"And Cheryl could face huge legal fees if the case goes against her. She's taking a big gamble because she was paid her full salary for one season, even though she only worked for a matter of weeks.
"It could be perceived that she was handsomely rewarded for her work."
After she was replaced by pop sensation Nicole Scherzinger – who left after one series to join the UK version of the show – in May 2011 Cheryl revealed how "furious" she was at Simon's decision – especially when she considered him a close friend.
She said: "Simon didn't even have the guts to phone or send me a message warning me what was coming. I was furious … I believed we had a good friendship and I couldn't understand why he hadn't been straight with me."