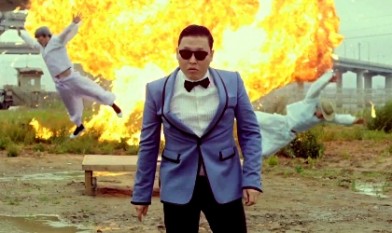 South Korean pop sensation Psy's 'Gangnam Style' has become the most-watched video ever on YouTube, registering more than 805 million views to overtake 'Baby' by Canadian heartthrob Justin Bieber.
The hit has racked up a record-breaking 815 million views since it was posted on July 15, 2012. Justin Bieber's track 'Baby', posted in February 2010 has 803 million views.
Psy, whose real name is, Park Jae-Sang, has sold more than 4 million copies globally and bagged the first UK Number One by a Korean artist.
And where "Baby" took more than two years to register its 800 million-plus views, "Gangnam Style" reached that milestone in just over four months.
Since hitting the big time in the West, Psy has been approached by Justin Bieber's management company and it has said the pair will work on a song together.
View the most-watched video on YouTube ever 'Gangnam Style' below