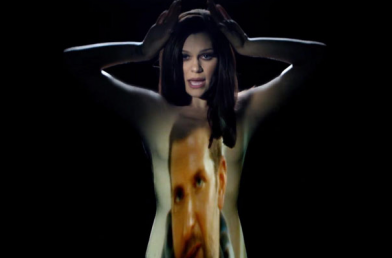 Jessie J has released her brand new song and video for the soundtrack of new Hollywood drama 'The Silver Linings Playbook' and shows off her excellent figure in a nude bodysuit.
The 'Who You Are' singer took to Twitter to unveiled the video for 'Silver Linings (Crazy 'Bout You)'.
The 24-year-old is seen sitting on a chair singing as images from the Hollywood film, which stars Bradley Cooper and Jennifer Lawrence, are projected onto her naked body.
'Silver Linings (Crazy 'Bout You)' is the first new song Jessie has unveiled since releasing the special edition of her album 'Who You Are' in early 2011, and the UK star has been out in Los Angeles for the past two months working on her second studio album.
Check out Jessie J's nude look in her new music video below:
[youtube_video id="dSLOR2cRouU"]