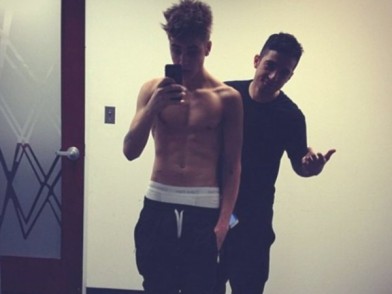 Justin Bieber seems to be working out and is happy with his progress. Happy enough to Tweet his almost 30 million followers a topless snap of himself.
The singer looked noticeably toned in the photo, wearing tracksuit pants that made his white boxer briefs visible.
Along witht the photo he tweeted: 'Me and @nickdemoura dance rehearsal get ready #watchout'
Bieber has been on stage for his Believe tour since September. With more than 80 shows left to go, we expect Bieber to look like Arnie by the end of it.