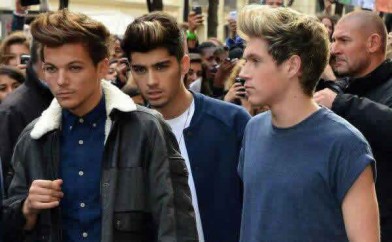 One Direction's management want the boys protected by armed guards for the groups tour of the US and Mexico.
A source close to the group was quoted as saying: "They are the biggest boy band in the world. If their bosses say we need guns, then we have to get guns. They will be travelling to some dangerous areas in the world."
The source added: "There are lots of threats – the worst possibility is a gang will want to kidnap them. But that won't be allowed to happen.
"The group's security guards have all had to get social security cards and ID cards for America and Canada. And they may bring in armed guards who they have worked with before in ­Mexico."