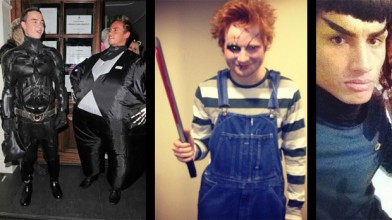 A number of celebrities got into the Halloween spirit last night with some pretty amazing costumes and make-up.
Ed Sheeran dress up as Child's Play killer Chucky, the serial killer doll.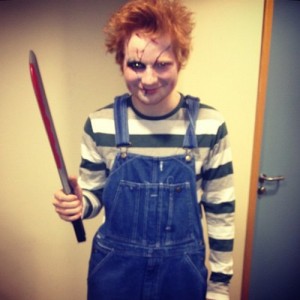 The 'Lego House' Tweeted: "Tonight Matthew, I'm gonna be Chucky. Wanna play?" Ed tweeted with a shot of him in character. "Worked out this is my biggest headline gig to date, and I'm doing it dressed in Halloween costume. Epic.
He later added: "Tonight was awesome. [sic]. I"m buzzzzziiing. Nottingham…"
The Wanted singer Siva Kaneswaran also dressed up and opted for the iconic Star Trek character Spock.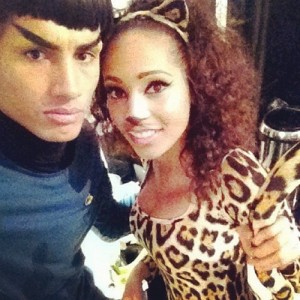 The 'Glad You Came' star shared picture on Twitter.
He posted: "Happy Halloween! nare-esha (Little Leapord) and I (Spock)."
Earlier in the week, One Direction's Liam Payne and Olympic gold-medalist swimmer Tom Daley paid tribute to the 'Batman' movies by dressing up as the hero and villain. The two heartthrobs attended a Halloween party at the nightclub Funky Buddha in London on October 28. Payne was dressed as Batman (his favorite superhero) and Daley was dressed as the Penguin.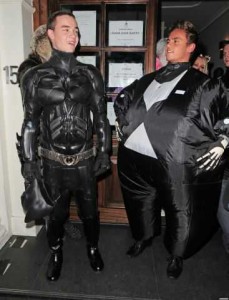 The Kardashians hosted a Halloween party in Miami with Kim Kardashian and the normally shy Kanye West going all-out as Batman and catwoman.