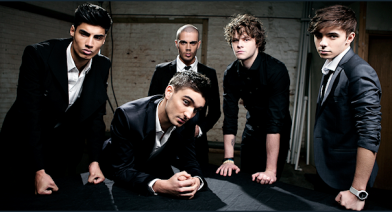 The Wanted officially showcased the new video for their single "I Found You," Monday (October 15) via the band's Vevo channel.
Max George, Nathan Sykes, Siva Kaneswaran, Tom Parker and Jay McGuiness show off their fighting skills and bad bad boy image that will not dissapoint their adorning fans.
The boys engage in a rescue operation to find a pretty lady who Nathan became acquainted with in a flashback party scene.
We see them in a mysterious country estate, fighting the girls captors in some amazingigly gritty fight scenes.
Nathan enters the room where his lady friend is being held taped and gagged. We think Nathan is about to release the girl, instead, he steals a small key from her which the band use to open a treasure chest – which the boys retrieve from its hiding spot at the bottom of a lake – full of riches.
[youtube_video id="5r8G3SEGIV0″]