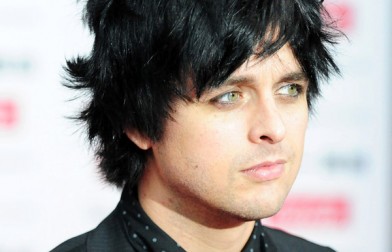 Green Day's frontman is headed to treatment for substance abuse.
The band's rep announced the news to The Associated Press today and comes after the 40-year-old had a meltdown onstage at the iHeartRadio Music Festival in Las Vegas on Friday. As Green Day was wrapping up its performance during the all-star, two-day concert, Armstrong profanely complained that the band's time was being cut short.
"One minute left, one minute (expletive) left. You're gonna give me (expletive) one minute? … I'm not (expletive) Justin Bieber, you (expletives)!" he yelled (although Bieber was not part of the night's festivities).
Armstrong smashed his guitar before leaving the stage.
In a statement to The Associated Press, Green Day apologised "to those they offended at the iHeartRadio Festival" and said its set was not cut short by Clear Channel, the host of the two-day festival.
The Grammy winning band also is canceling some of its promotional appearances. It is due to release the album "Uno" on Tuesday, the follow-up to "21st Century Breakdown," released three years ago.