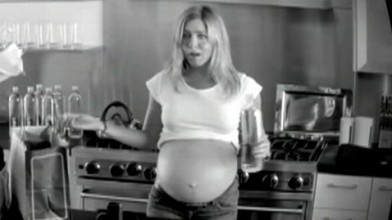 The latest rumours about Jennifer Aniston are true. Well, that is, according to the Glaceau Smartwater commercial.
In the advert, which includes a cameo from Ryan Seacrest introducing the clip, revealing "leaked" security camera videos from the actress' home.
The ad was produced by Aniston and consists of a string of jaw-dropping revelations about our favourite friend, including she's pregnant with triplets and already mother to two.
[youtube_video id="phpb_ssnyug"]