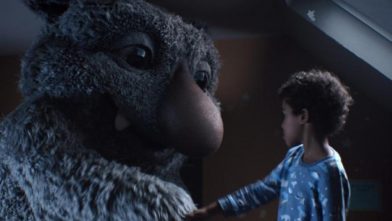 John Lewis' new Christmas advert is as short as evens to record less views than 2015 and 2016 instalments #BusterTheBoxer and #ManOnTheMoon.
#MozTheMonster has been met with mixed reviews and the online leading bookmaker has 2017's advert at even-money to fall short of the 28 million and 25 million Youtube hits achieved by the company's previous two festive commercials.
Click here to continue the story and make your own monster: http://bit.ly/2mboXgj Joe befriends a noisy Monster under his bed but the two have so much fun together that he can't get to sleep, leaving him tired by day. For Christmas Joe receives a gift to help him finally get a good night's sleep.
Betway's Alan Alger, said "The latest John Lewis Christmas advert has slightly underwhelmed and we make it evens that it receives less views than #BusterTheBoxer and #ManOnTheMoon.
"Credit to John Lewis, the last two adverts have smashed expectations out of the park and #MozTheMonster looks hard-pushed to draw alongside those ads given the reviews so far."
Betway – Novelty
#MozTheMonster to be:
Least viewed John Lewis advert of the last three years
*Evens*
Most viewed John Lewis advert of the last three years
*11/8*

Posted Under