Pop sensation Anne-Marie has announced the arrival of her highly anticipated third album, 'Unhealthy,' scheduled for release on July 28. To kick things off, the Essex-born star has joined forces with the iconic Shania Twain for their captivating single of the same name, which is now available on Major Toms/Asylum.
To coincide with this thrilling news, Anne-Marie has also revealed an upcoming headline tour across the UK and Ireland in November 2023, including a not-to-be-missed performance at London's renowned venue, The O2.
The enchanting collaboration between Anne-Marie and Shania Twain on 'Unhealthy' showcases a perfect blend of pop and country influences. Anne-Marie, who has long desired to explore the realm of country-influenced music, found the ideal opportunity to fulfill this dream on her forthcoming album. Being a lifelong fan of Shania, she took the initiative to connect with the queen of country/pop by sliding into her DMs earlier this year, and the result is a remarkable track recorded during their meeting in London in March 2023.
Drawing from her own life experiences, Anne-Marie's 'Unhealthy' album offers an intimate glimpse into her imperfect yet fascinating world. Spanning thirteen tracks, the album takes listeners on a journey through raw and past relationships, while also celebrating the positive ones, ultimately leading to a newfound sense of contentment. It's a testament to Anne-Marie's growth and strength as she embraces a fiercer, bolder, and happier version of herself.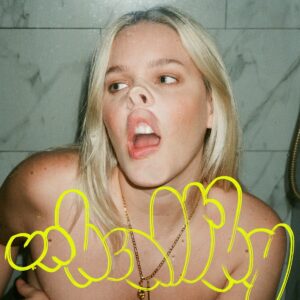 'Unhealthy' touches upon a wide range of emotions, exploring themes of sadness, anger, joy, rebellion, and euphoria. From empowering anthems like 'Trainwreck' and 'Grudge' to vulnerable and tender moments in 'Kills Me To Love You' and 'You & I,' as well as guitar-driven angst in 'Haunt You,' the album showcases Anne-Marie's versatility as an artist. Collaborating with talented individuals such as Kamille, McDonough Brothers, BillenTed, Evan Blair, and Nami, the album also features notable appearances from Aitch on 'Psycho' and Khalid on 'You & I,' in addition to the much-anticipated collaboration with Shania Twain on 'Unhealthy.'
With a remarkable track record, Anne-Marie has achieved seven UK 'Top 10' singles, including the chart-topping 'Psycho' featuring Aitch, which is included on her upcoming album. With two 'Top 3' albums and over seven billion global streams to her name, Anne-Marie's star continues to rise. Notably, she recently collaborated with David Guetta and Coi Leray on the hit track 'Baby Don't Hurt Me.'
Following her triumphant standalone headline show at London's Wembley Arena last year, Anne-Marie is all set to embark on a grand arena tour in 2023. The tour dates include Cardiff, Dublin, Birmingham, Manchester, and a highly anticipated performance at London's The O2. Pre-sale and general sale information can be found above.
Prepare yourself for an unforgettable musical experience as Anne-Marie's 'UNHEALTHY' album takes you on an emotional rollercoaster, providing a captivating mix of empowering anthems and heartfelt ballads. Stay tuned for the official release and get ready to immerse yourself in Anne-Marie's mesmerizing world.
Listen to UNHEALTHY (feat. Shania Twain) by Anne-Marie, Shania Twain.
UNHEALTHY TRACKLISTING:
SUCKS TO BE YOU
SAD B!TCH
PSYCHO (FT. AITCH)
HAUNT YOU
TRAINWRECK
GRUDGE
OBSESSED
KILLS ME TO LOVE YOU
UNHEALTHY WITH SHANIA TWAIN
IRISH GOODBYE
CUCKOO
YOU & I (FT. KHALID)
NEVER LOVED ANYONE BEFORE