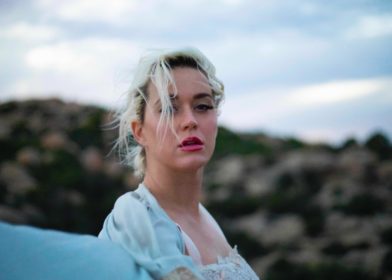 Katy Perry has released her new single "Daisies," an exhilarating celebration of the resilience of the human spirit in the face of cynicism and adversity.
The anthemic song is a call to remain true to the course you've set for yourself, regardless of what others may think.
Download / stream HERE.
The official video, which received a YouTube Premiere, features Katy performing "Daisies" in a breathtaking natural setting. Filmmaker Liza Voloshin shot the clim from a safe social distance.
Listen to Daisies here: http://katy.to/DaisiesID Get Daisies merch here: http://katy.to/KPshopID Director: Liza Voloshin Producer: Liza Voloshin Katy Perry C…
"Daisies" is from KP5, as fans refer to Katy's as-yet-untitled fifth studio album, which will be released on August 14 by Capitol Records.
Fans can pre-order "Daisies"-themed bundles at http://katy.to/KPshopPR. They can also visit Katy's digital flower shop, Katy's Daisies, where they can send virtual bouquets and messages to friends and loved ones. "Daisies" was produced by The Monsters & Strangerz (Zedd, Halsey, Maroon 5). Katy wrote the song with Jon Bellion, Jacob Kasher Hindlin, Michael Pollack and The Monsters' Jordan K. Johnson and Stefan Johnson.
We're always on the lookout for writers/presenters/videographers and photographers. If you think you have what it takes to join the writing team. Get in touch!
http://www.popscoop.org/joinus/

Posted Under
Twitter
Join us on Facebook