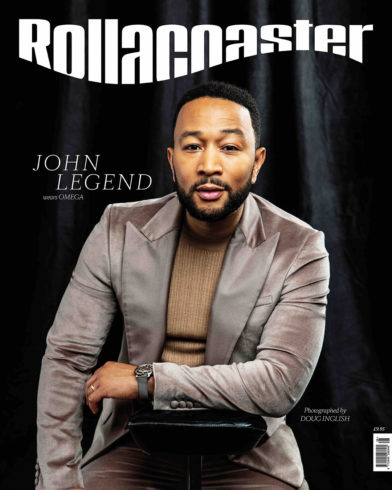 EGOT winner John Legend has been unveiled as Rollacoaster Magazine's latest cover star. In the accompanying interview, he discusses juggling touring with family life, his gospel roots and soulful new music.
Earlier this month, John Legend released track 'Actions', which samples David McCallum's The Edge, which is also featured on Dr. Dre and Snoop Dogg's The Next Episode. The track follows his US #1 song "Conversations in the Dark" both of which are going to appear on his upcoming album to be released this year.
On juggling touring with family life:
"I've toured through the different phases of my life, [from] being a bachelor in my mid-twenties, to being a forty-year-old husband with two young kids."
"I love bringing the family along and I'm excited to have them with me on the tour bus. It's fun to see the world through their eyes."
"[They're] growing up in a very rarefied space, one that I don't have an experience dealing with as a child. I always try to figure out a way to make sure they're not assholes,"
"I don't really think there's that big of a difference between who I am most days and who I am at home. It doesn't feel like I'm transforming into a new person. It still [feels] very much like an extension of who I am as a person."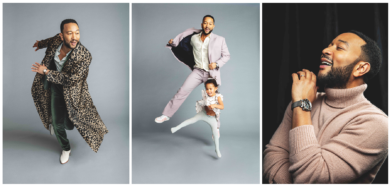 On his gospel roots:
"A lot of the time I'm not even trying to consciously incorporate gospel; it's just a part of who I am. I feel like I'm almost purely a gospel pianist more than anything else."
On the internet's Arthur comparisons:
"I would see these memes online and have no idea who this character was. But, you know, I could see the resemblance. I think it's still in my Twitter bio."
On new music and his upcoming album:
"[The album is] honest, soulful and sexy. I've written about the complexities of relationships, the ups and downs, the thrills and the disappointments. I think the overriding message is one of love, hope and resilience."
"Conversations in the Dark is about the pretty inconsequential, minor things that define so much of the core of your relationship. More than these big, major milestones, it's the little, simple things that are so meaningful and so memorable and I wanted to write a song about that feeling."
Rollacoaster Magazine credits:
Photography by @douginglish
Fashion by @davidthomasstyle
Words by @james.coward
Cover Design by @oliviawoodgate
Grooming by Pam Farmer
Production by @federicabarl
Pop Scoop founder and editor. Ex showbiz/tech editor at the Cyprus Mail. Former sub-editor at Archant. Former art director Sky TV. Co-founder of Kool Magazine and freelanced for the BBC, Channel 4, Warner Bros and the Cyprus Broadcasting Corporation.
Twitter
Join us on Facebook