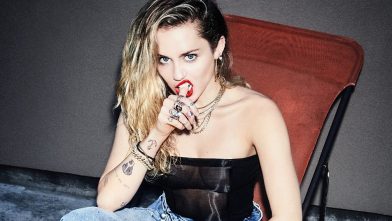 BBC Radio 1's Big Weekend 2019 – the station's annual flagship live music event – will be inMiddlesbrough this May. Announced on Radio 1 Breakfast with Greg James, Radio 1 will be joined byMiley Cyrus, Little Mix, Zara Larsson, Mabel and Khalid.
Taking place at Stewart Park on Saturday 25th andSunday 26th May, an audience of 64,000 Radio 1 fans can expect a huge line-up of over 50 artists comprised of the biggest UK and international artists.
Now in its 16th year, Radio 1's Big Weekend kicks off the UK's festival season, as well as taking artists to the cities that may not otherwise host a large scale event like Big Weekend, shining a light on the host city and providing a major boost to the local economy.
Following her recent collaboration with Mark Ronson on 'Nothing Breaks Like a Heart', award winning Miley Cyrus will be performing, as will Brit Award winnersThe 1975, who will play some of their classics, as well as new hits from their recently released album 'A Brief Inquiry Into Online Relationships'. With four UK number ones and 13 UK Top 10's under their belt, audiences can expect show-stopping performances from Little Mix.
With 5 Grammy nominations and his most recent single 'Talk' produced by Disclosure, Khalid will be performing, whilst pop sensation and chart hit Zara Larsson and Brit Award nominee Mabel will be entertaining crowds with their hottest tracks.
Miley Cyrus says: "I'll be playing Big Weekend in Middlesbrough this year! Hope you're ready to party cause I'm bringing my fans their favourite songs and possibly some new ones! See ya in the summer!"
The 1975 says: "We're delighted to come to the North East for the first UK show of Music For Cars. Radio 1 has been a massive part of our story over the years and this will be our fourth time playing Big Weekend. It's great to be coming back, this time as headliners."
Little Mix says: "We are so excited to play Radio 1's Big Weekend and performing for our beautiful fans. Middlesbrough we are coming for you!"
Zara Larsson says: "So excited to play Radio 1's Big Weekend! It's one of our first UK shows in a while and I can't wait to play my new songs for you all! The line-up looks sick too! See you in Middlesbrough!"
Mabel says: "I'm so excited to be performing at Radio 1s Big Weekend again this year. The line-up is always sick so to be a part of it is really amazing!"
Khalid says: "Can't wait to see you all at Radio 1's Big Weekend. So excited to play new music for all you guys – hope you're all ready for this new era."
Greg James, Radio 1 Breakfast Show Host says: "The listeners are the most important thing about Radio 1 and we think they're brilliant. Without them, we'd just be a collection of weirdos talking to ourselves in a room so we like to say thanks by pulling in some of the world's biggest artists to do an enormous music festival for them. We traditionally take Big Weekend to a part of the UK that doesn't normally get these sorts of events and I can't wait to take some of the best acts on the planet to Middlesbrough. "
Pop Scoop founder and editor. Ex showbiz/tech editor at the Cyprus Mail. Former sub-editor at Archant. Former art director Sky TV. Co-founder of Kool Magazine and freelanced for the BBC, Channel 4, Warner Bros and the Cyprus Broadcasting Corporation.

Posted Under
Twitter
Join us on Facebook