Indie-rock outfit The Basement Effect have unveiled an acoustic version of Lilac Wine by Jeff Buckley and it's simply stunning. Watch below!
Covering anything Jeff Buckley is a pretty brave move but this is breathtaking and the internet agrees. Comments include:
Veso Mihaylov said: "Love it. It's rare anyone can do Jeff Buckley justice, but this version certainly does."
Jean Le Roux Fourie said: "Jeff would be proud! Nice one dude."
Have a listen and let us know what you think.
The band (Sam Jones, Harry Maitland, Ben Truman and Danny Doyle), all hail from Liverpool, their focus is to bring the attention firmly back to their great city which helps form their gritty indie rock sound.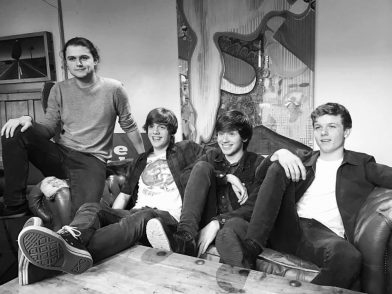 In the short time they've been going the band have already amassed a horde of loyal fans, sold out numerous venues and played with the likes of Circa Waves, Billy Bibby (former Catfish & The Bottlemen,) Reeves Gabrels (The Cure) and Amber Run gaining them attention from numerous industry professionals.
2017 is already looking very exciting for these boys. Watch out!