IMAN has had staggering song credits to date, she has written songs for major label artists throughout the world which were placed on triple platinum and gold status albums.
Her latest single 'Wishing', mixed by Brett Shaw (Lady Gaga, Florence and The Machine, Clean Bandit), is an infectious dance-floor smasher. The track races with driving kick drums and tropical-pop styled synth hooks yet maintains her recognised soulfulness imprinted all over her previous releases.
Listen here:
All rights belong to IMANWebsite – www.imanmusic.co.ukInstagram – https://www.instagram.com/imanmusicuk/Facebook – https://www.facebook.com/imanmusicTwitter …
Having written and recorded with the likes of Ed Sheeran, toured with Rudimental and been in writing sessions with Mike Dean (Kanye West), it didn't take long for her to learn her way and make a name for herself as a singer, songwriter, and performer.
She proves her credentials as not only a talented artist with a distinctive voice but also as a highly sort after songwriter. She's also known for having two records (Need To Know & Need You) on Wilkinson's debut album 'Lazers Not Included' with 'Need To Know', being championed by Radio 1 tastemakers Annie Mac and MistaJam. The album peaked on the UK Official Charts and made Number 2 on the UK Dance Charts.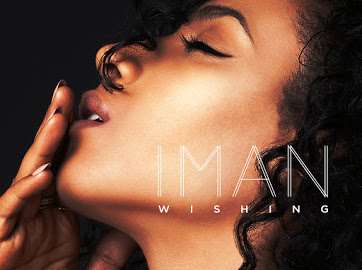 IMAN – Upcoming Shows:
7th March – Pop Revue, London
28th March – ROAR, London
12th April – Collage Arts, London