X Factor Champion Louisa Johnson continues to stun in a brand new cover shoot for style magazine Notion.
The stunning photos by Rebecca Naen/NOTION Magazine are printed alongside an interview where reflecting on her rise to fame over the past year Louisa said: "It's given me an idea of where I'd like to be, and shown me just how far I have to go in order to get there."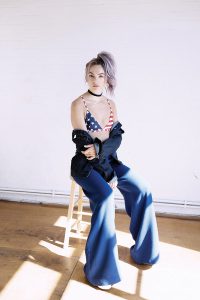 On writing for her debut album she has a very determined outlook: "I'm recording songs that I hope to be performing for the rest of my life – they've got to be good. I'm in no rush to release the album, in fact, I'd rather not release it unless I'm 100% happy with every detail.'
'What's the point in making one of those albums where every song is the same? There are so many sounds out there that I love, so many brilliant people to collaborate with, I just want to discover as much as I possibly can."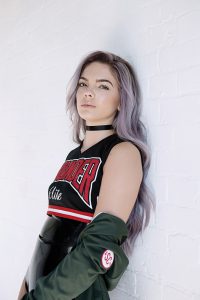 On an up-coming track that refers to waking up 'Hungover & Horny': "It's about being young. It's very personal and very honest. Well it's true! I do. Boys can sing about stuff like that, so why can't girls?"
Louisa doesn't seem fazed by negative comments regarding X Factor bringing her to fame. She says: "Whoever you are and whatever you're doing, there's always going to be somebody standing by ready to say something negative. Personally, I don't take the time to engage with it.'
'People can say what they like, at the end of the day it's their radio that'll be playing my songs."
Sorry lads, on her relationship with boyfriend Daniel Elliott: "I'm completely in love. He's good; he's perfect. We're young, so naturally I want to spend all of my time with him, but right now there's a lot going on. He's completely respectful of it, he's not a bit jealous but proud and supportive of me."
On her growing confidence: "I always hated how skinny I was. Throughout school, all I wanted was some curves, and I just didn't have them. This is something that my fans have really helped me with; they give me so much confidence."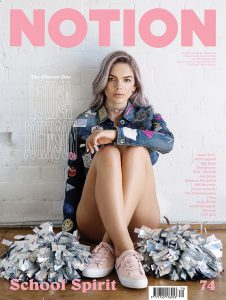 NOTION Magazine Issue 74 is available now.