Following the announcement of their second album 'Sounds Good Feels Good' last week, Ashton, Luke, Calum and Michael took to the stage in Santa Monica on Monday night for Vevo Certified Live, celebrating 100 million + views of their video for 'She Looks So Perfect' on the platform.
The guys brought a fan on stage during their set to play a guitar solo during their song 'Rejects' (photo on the link below), and they performed their new single 'She's Kinda Hot'. The band's full set will be available on Vevo.com next week.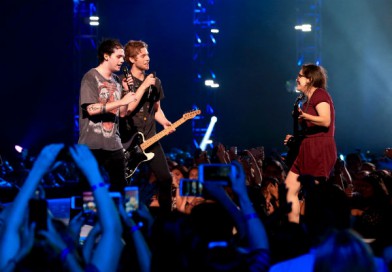 'Sounds Good Feels Good' is released on October 23rd on Capitol Records, and on announcement it went to #1 in over 50 territories on pre-order!
'She's Kinda Hot' is out now, and the video has clocked 7 million + views in two weeks.