Watch Adam Lambert re-define the session format as he performs his soon-to-be smash hit Ghost Town, surrounded by dancers and decadent glamour amongst a dilapidated rooftop warehouse rave in east London.
Adam is set to conquer the charts both in the UK and the US with this week's release of his new album, The Original High, which is sitting at number 4 in the official UK midweek chart.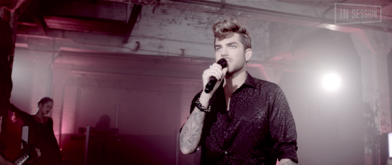 A revealing behind the scenes interview accompanies the performance, where Lambert talks about how London clubbing and the UK house music revival has influenced his music, as well as discussing his vision for this performance of the song and the story behind it. Never one to take himself too seriously, he also gives us a masterful impression of Kermit the Frog…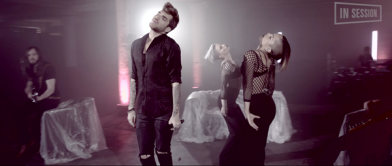 First coming to attention when he was runner-up on American Idol, Lambert has gone on to be a genuine pop sensation in his own right on both sides of the Atlantic, moonlighting as vocalist for Queen when not working on his own brilliant rave-pop with some of the biggest and most legendary pop producers in the game, such as Max Martin and Shellback (Taylor Swift / Usher / Pink) who have executive produced his latest album.
Further videos, including a deep dive interview with Adam and two more exclusive tracks, will be available next week.