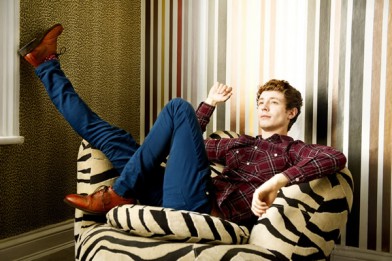 Pop Scoop! sat down with Radio 1 DJ Matt Edmondson for a relaxed, banter-filled chat at BBC Radio 1's Big Weekend in Norwich.
He gave us his impressions & highlights of the festival so far (Florence + The Machine's awesome set; grooving on wisteria with Snoop Dogg), and answered some of our Quick-Fire Biographical Trivia Questions with his much-loved special brand of wit. We learned all about chicken burgers, boy band Blue, famed former impostor/forger Frank Abagnale, and scooter-riding!
With degrees in Art History and Film Studies, Isaac has experience in Hollywood and the US independent film industry, and has worked as a bookseller, lecturer and artist. He has what he likes to call "wide-as-the-horizon" taste in music and films.

Posted Under
Twitter
Join us on Facebook