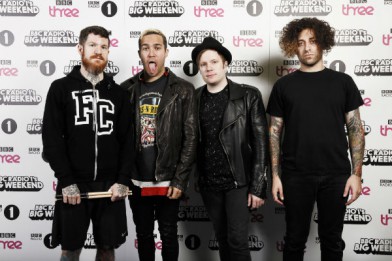 Pop Scoop! nabbed Patrick Stump and Joe Trohman of Fall Out Boy for some casual breeze shooting (we could literally do this ALL DAY with these guys) after their monster set at BBC Radio 1's Big Weekend in Norwich.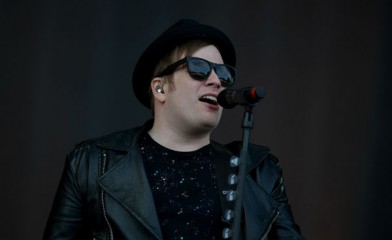 They spoke about US vs UK music festival culture, what being back up at #1 feels like, secrets from the "Uma Thurman" video production, the fact that Joe is thankfully still alive, FOB's ever-expanding (child) fan community, and tour titles. We still SOO wish it was the "Happy Buddies Fun-Time Hugs and Hangouts and Bunnies and Unicorns Tour"! Next time, Patrick. . .
With degrees in Art History and Film Studies, Isaac has experience in Hollywood and the US independent film industry, and has worked as a bookseller, lecturer and artist. He has what he likes to call "wide-as-the-horizon" taste in music and films.

Posted Under
Twitter
Join us on Facebook