The world's biggest girl group are back at last! Little Mix have announced 'Black Magic', the first single from their eagerly anticipated third album out later in the year. Set to be the undisputed pop smash of the year, 'Black Magic' will be released in the UK on Friday 10th July 2015.
From the moment it kicks in, 'Black Magic' will bring you under its spell. It's an irresistible statement that pays homage to the greatest of old-school pop while remaining fresh, contemporary and exciting. The single is written by Ed Drewett (Olly Murs, One Direction) and rising UK star Camille Purcell, and produced by hot new Norwegian duo Electric. With an effervescent sense of fun pervading throughout the entire track, a call-and-response midsection, and an undeniable and instantly memorable chorus that promises "I'll make you fall in love," 'Black Magic' is Little Mix's finest single yet. It will be accompanied by a video featuring the girls as you've never seen them before!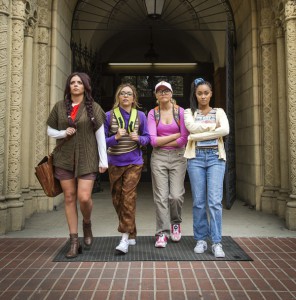 Perrie Edwards, Jesy Nelson, Leigh-Anne Pinnock and Jade Thirlwall became Little Mix in 2011. They swiftly became one of the premier acts in UK pop with chart hits such as 'DNA', 'Move' and their number one single 'Wings,' and have won both a Cosmo Ultimate Woman Award and a Glamour Women Of The Year Award. Clocking up over half a billion YouTube and Vevo views worldwide, they've also successfully become one of our greatest exports with massive tours in the US, Australia and Japan – breaking the Spice Girls' long-held record of highest debut US chart position for a UK girl group in the process.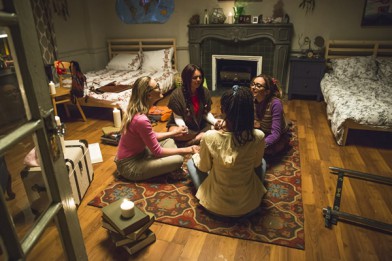 Little Mix were also guests on this morning's BBC Radio 1 Breakfast Show with Nick Grimshaw. The girls talked about:
· When working with Jessie J they 'perved over her'. Perrie said her talent is very sexy. How they crumbled when being asked to sing in front of her.
· Buying the outfits for their latest music video 'Black Magic' from local charity shops. Perrie mentioned that when making the video for their latest single 'Black Magic' she came out of the dressing room and everyone laughed at her outfit. She said even the directors lost it.
· That they'd like to collaborate with Rixton and how they could be called RixMix.
· They had to completely remake their album. They made a full album and then decided it wasn't strong enough so started again.
You can listen back to the interview here – http://www.bbc.co.uk/programmes/b05vcz76 (around 95 mins in)
Little Mix's new album will be released later this year. The video for Black Magic will be released on Friday 29th May.