Today, 'The Modfather' of British music Paul Weller performed as part of Brighton's The Great Escape festival for Amazon Front Row Live: The Secret Show. An exclusive and intimate performance for just 500 lucky fans, this is the second show if its kind following last year's Amazon hosted secret Amazon Front Row Live gig with the Kaiser Chiefs.
Weller's set included tracks form forthcoming album Saturns Pattern, which will be released in the UK on Monday and is available now for pre-order in digital, CD and vinyl formats.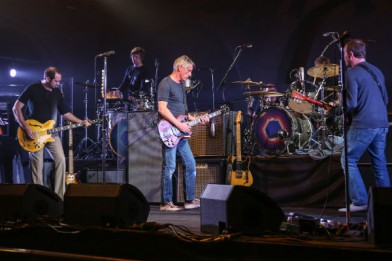 A film of the special performance is to be made available exclusively to watch on Amazon Prime Instant Video.
Full set list from the show below:
White Sky
Long Time
Floorboards
Saturns Pattern
I'm Where I should Be
The Attic
Into Tomorrow
Above the Clouds
Going My Way
Peacock Suit
Changingman
These City Streets