Lij Gilmour dropped his brand new EP 'Where I Stand' on Friday, and let me tell you, it was well worth the wait! The catchy EP opens with 'Hangin' Out' a relatable story of the boy stuck in the friendzone, but told in a very casual, fun way. The tracks to follow 'Saviour', 'All' and 'Forgetting Me So Quick' continue the very fun and catchy theme. All in all, the EP is very catchy and definitely a great listen!
We caught up with Lij to chat with him about the EP!
How long has the new EP been in the making?
The EP has been a few months in the making. Ever since my time on the Voice ended it slowly began to come together and as time went, more and more things were put together and the process turned into the finished product, 'Where I Stand'!
Why did you decide to call the EP 'Where I Stand'?
I decided to call the EP 'Where I Stand' because I feel as though it is a perfectly accurate representation of where I stand as person, in my life, publicity and personally.
Which song off the EP is your favourite?
For me, my favourite song off of this EP would have to be the final track on there, which is titled 'Forgetting Me So Quick', just because it has a lot of value in the lyrics and track personally for me, and I fully produced and recorded it in my little bedroom studio at home as well.
What was the inspiration behind all of the songs?
The inspiration behind the majority of these songs, is about the process and development of love and relationships and all the quirks and occurrences that come with that all.
What is it that makes this EP really special to you?
I guess that major thing for me, that makes this EP so special, is just how most the tracks on there are from close experience that I've been involved in, through myself directly or friends and family members.
What message would you give to your fans about the EP?
The message I would love to send out to the listeners and my fans with this EP would have to be, to just love yourself and be comfortable with who you are, and although lots of things can create unstable seas (per say) at the end of the day life works out how it's supposed to. Be comfortable with where you stand as a person.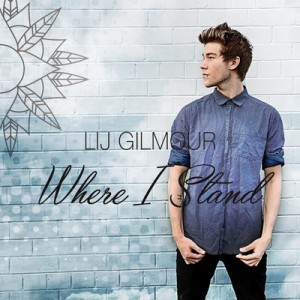 Get the EP now on iTunes: Where I Stand – EP – Lij Gilmour