ON/OFF is a remarkable collection of music portraits giving an unseen insight into live music, all to raise money for War Child.
With unprecedented access, portrait photographer Tom Oldham has been capturing leading live acts the moment before they go on stage and then again immediately as they leave the stage – revealing an intimate side of live performance never seen before.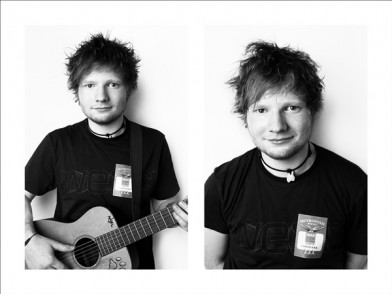 ON/OFF is a collection of stunning images of 37 incredible acts – including Muse, Arctic Monkeys, Elbow, Prodigy, Tinie Tempah, Janelle Monae, Rudimental, Snoop Dogg, Ed Sheeran, Paul Weller and Primal Scream.
Tom Oldham has been shooting this unique project over the past five years, curated by Ed Bartlett at Future Tense, to raise money for War Child.
Now Tom Oldham and War Child are teaming up with PledgeMusic to offer music fans the chance to pledge on ON/OFF, donate to War Child and own a piece of this unique collection at www.pledgemusic.com/warchild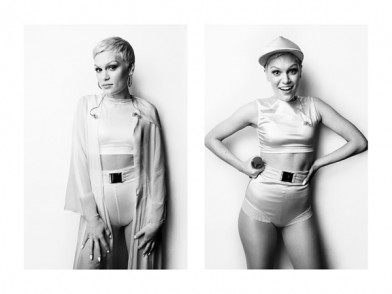 A premium, hardback photo book collects these images, together with interviews with many of the acts and personal essays on live music from UK's leading music writers. Limited to 500 editions, the book is available at £50.
A series of limited edition, premium prints – in different sized formats – are available, including signed images. From downloadable jpegs at £5 to framed, large format prints at £1,000.
All purchases will donate money to War Child and all funds raised by ON/OFF will help respond to conflicts like those currently in Iraq, Syria and Gaza that are bringing unimaginable horrors to innocent children. War Child saves lives, taking children away from war, and bringing emergency care, education and hope back into young lives.
Pledge now at www.pledgemusic.com/warchild
Photographer Tom Oldham says: "I wanted to capture a live music project that tied in portraiture, to really show the energy exchange that occurs around a performance. To show a genuine record of the tension and release in the incredibly private seconds before and after a show. Hopefully it was achieved. War Child is the most respected charity working with the music industry and it was completely logical to try to support their work with this kind of project. Especially now – I can't remember a more chaotic and destructive time in recent world history than 2014 so to have the opportunity to contribute in this way means a great deal to me and everyone who buys the book, I'm sure."
Matt, Dom and Chris from Muse say:" We've supported and played concerts for War Child over many years and we were delighted to take part in this, even in the cold and wet after our Leeds Festival show. The images are great and I hope raise a lot of money for War Child's vital work – a charity that has proved that music can change people's lives."
Ben Knowles, Director of Music, says: "We're delighted that ON/OFF chose to support War Child and that so many artists gave their time and agreed to reveal a previously private side of music. War Child has been fortunate to host some incredible, unique concerts over the years, and see the difference music can make to children's lives. We know how powerful, emotional and life-changing music can be… Something these images capture beautifully."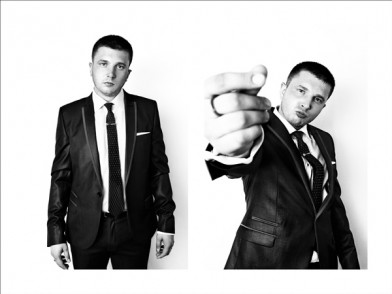 Malcolm Dunbar, MD and Co-founder PledgeMusic says: "PledgeMusic and War Child working together on this project is for me both an honour and a privilege. Photographer Tom Oldham has delivered a unique set of pictures of 37 of the biggest and best artists ever assembled in one book and the package offered direct-to-fans through the PledgeMusic site is literally out-of-this-world. I'm sure that the project will be well received and generously supported by both the PledgeMusic community of fans and all music lovers alike and we look forward to a successful campaign and contributing to the great work that War Child does. In keeping with the spirit of PledgeMusic, where charitable donations have been a central part of the company's offerings since day one, PledgeMusic will also be supporting War Child and will be contributing income directly to their charity".
Curator Ed Bartlett, founder of The Future Tense, says: "War Child has an impeccable history of using live music as an engaging medium for fundraising. With ON/OFF we set out to capture who we consider to be some of the most exciting live performers at a time when they are at their most vulnerable – the seconds before and after performing. The resulting images show the unique tension and release experienced by even the most seasoned performers, and at a moment in time rarely if ever witnessed by the public."