24 must become 12 as The X Factor goes to Judges' Houses, with the hopefuls just one step away from reaching their dream of performing in the live shows. The four categories travel across the globe to four glamorous destinations, offering them a glimpse into the jet set lifestyle that could await the winner of the competition.
Only one chance remains to impress their mentor and prove that they possess the star quality required to reach the live shows. This year the Groups visit Bermuda with mentor Louis Walsh, Simon Cowell invites the Over 25s category to his home in Los Angeles, the Girls will sing for Cheryl Fernandez-Versini in Nice, while the Boys fly out to Mexico with Mel B. With the agonising decision of whittling six acts down to just three, each judge is joined by a guest mentor.
Louis is joined by former judge Tulisa, who herself tasted victory with the only group to win the competition, Little Mix. Cheryl enlists Tinie Tempah to assist her, while Mel B is joined by her fellow Spice Girl Emma Bunton. Simon meanwhile reunites with X Factor stalwart Sinitta.
As ever, X Factor host Dermot O'Leary will be on hand to congratulate the lucky three, and console those that fall at the final hurdle. The 24 remaining acts have successfully sailed through the room and arena auditions, and the cutthroat Boot Camp six chair challenge, but now only Judges' Houses stands between their lives changing forever.
THE GIRLS
Location: Nice
Mentor: Cheryl Fernandez-Versini
Guest Judge: Tinie Tempah
Lola Saunders
Age: 20
From: Southshields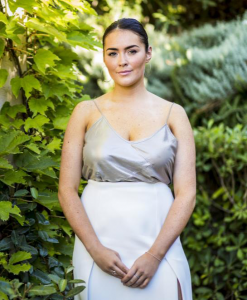 •Lola is a fishmonger by day, gutting fish two days a week
•She gigs locally with a guitarist
•Her grandparents are her biggest fans
The story so far:
•Secured four yeses in her room audition and made Cheryl cry
•Cried before she performed at arena auditions
•Was the first girl to secure a seat during Boot Camp chair challenge
On whether she sees any of the girls as rivals:
"I think Kerrianne and me are quite similar. We're both loud and we can both hit notes loudly. A couple of the girls think it's either me or Kerrianne, they don't think we'll both go through. But I don't know."
On wanting to make Cheryl cry:
"I'm not going to lie, that would be great! That would be nice. For a good reason, not a bad reason. That would be a real sense of achievement."
On being a fishmonger:
"Yeah. I've been there for five years, since I was 15. You don't enjoy doing the job because the day feels so long. You get some horrible customers, and it's routine. You smell of fish and you have to try and get the smell off you. If you're going out in the evening it gets in your pores, and you carry on sweating and stinking of fish. It's gross. Even if you really clean yourself down, it gets in your nose hair. You sit there going, 'What's that smell?' Oh, it's me!' It's really horrible"
On Judges' Houses:
"The girls have got the best of both worlds. It's two hours to fly but then it's glamorous and exotic and sunny. It's so pretty, it's perfect. And we're not jet lagged!"
Lauren Platt
Age: 16
From: Essex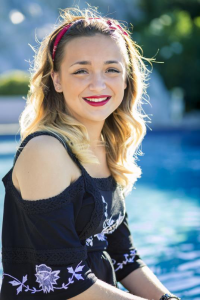 •Her parents separated for six years but came back together last December
•Her biggest fear is forgetting her lyrics
•She came close to getting a part in EastEnders
The story so far:
•Secured four yeses in her room audition and at the end her family and friends charged in to congratulate her
•Had a standing ovation during her arena audition
On being wiser than her years:
"I was always quite independent anyway and my Dad wasn't really around, just because he didn't live with us, so because I'm the oldest child I took on the role of the man of the house!"
On other auditions:
"I auditioned for Louise Mitchell on EastEnders, but my best friend got it. I think I got down to the final five. She was so right for the part, it's unreal! You learn to be happy for other people. If I didn't get through Judges' Houses, I'd never walk away feeling bitter towards the other contestants."
On Judges' Houses:
"Over the past few years I've seen so many people crash and burn at Judges' Houses. I'm just enjoying being here.
There's so many things going through your head. You worry about forgetting your words, not being up to scratch with your voice, you worry about everything before you go on. With me, when I walk on, something just clicks in my head."
Kerrianne Covell
Age: 23
From: Teeside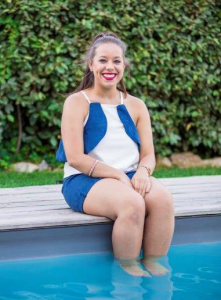 •Attended stage school but dropped out in her second year after being hospitalised with kidney failure
•Works in a shoe shop, and risked the sack to go to her first audition
•She was once a warm up act for Pixie Lott and James Arthur at Newcastle's Metro Radio Arena
The story so far:
•At the end of her room audition, Simon called her boss to apologise for her skipping work. She ended up keeping her job
•After her arena audition Cheryl told her 'you shouldn't be selling shoes, you should be making music'
•Kerrianne was the last to perform at the Boot Camp six chair challenge and stole a seat
On her near fatal kidney infection:
"It was through dehydration. My body wasn't reacting to any antibiotics and it got really bad. It was two days after I got home from holiday. I was in hospital for a week and a half. My blood turned septic and everything. I felt out of it the whole time."
On Judges' Houses:
"The hard thing about Judges' Houses is it's so intimate. Obviously the room audition is a bit like that too. It feels like you've walked into the telly."
On Simon calling her boss at her audition:
"My area manager said I couldn't have time off to do the room audition and said I would be put down as 'AWOL' if I didn't turn up and there'd be a disciplinary. So I went into the room audition anyway and I told Simon about it, and said I might get sacked, so he rang my boss. My boss loves me now!"
Chloe Jasmine
Age 24
From: West London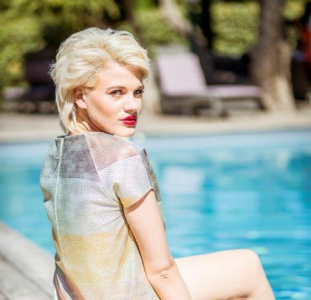 •Chloe is a successful fashion model
•In 2013, Chloe appeared on reality show The Face
•Chloe turned down a part in Game of Thrones to compete in the show
The story so far:
•With her breathy and bluesy style, Cheryl compared her to Marilyn Monroe at her room audition
•Wowed the judges by singing Why Don't You Do Right (Jessica Rabbit) at arena auditions
•She lost her seat during the Boot Camp six chair challenge but was later brought back by Cheryl
On competition amongst the girls:
"Competition, for me, destroys art. Why think of it as a competition? Why not think of it as six talented, individual, amazing artists with amazing voices, different in style? It's pretty astonishing. Three of us are going to live shows and three aren't."
On her upbringing:
"I did go to private school. My parents worked really hard to send me to school. They're not from rich backgrounds; my father's from Romford and he grew up on a council estate, effectively. My mother was the first woman in her entire family to go to university because nobody else could afford it. They're so inspiring. They've really drummed it into me that I need to work really hard if I want to make a living, because nobody's going to help you out in life.
On her Boot Camp audition:
"I was swapped out in the six-chair challenge and I was outside having a fag and a cup of tea, and eating a pack of Haribo, and the producer was like, 'Can you put that down please?' I thought, God, how rude. But he asked if I could come back on stage. I felt really out of place. There was all this booing and controversy. There were six girls there and they all looked really happy and they all thought they were safe, and Cheryl was swapping me with one of them. I felt like the world's most horrible person then. I tried to say, 'I know what rejection is, because that's my job, and I know how to handle it, which is why I'm not in tears right now. I tried to say I could handle it."
Emily Middlemas
Age: 15
From: Glasgow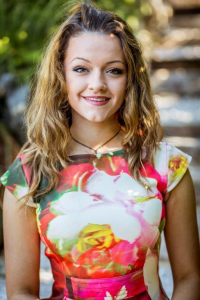 •Once won a Teen Star competition in Birmingham
•Plays both guitar and keyboard
•Turned down local gigs to practise non stop for the arena auditions
The story so far:
•Simon used her as an example of why he was glad they had lowered the show's age limit
On hiding her talent from her parents:
"I never told my parents I could sing. I guess I didn't believe in myself. But now it's much better. If I told my Dad I wanted to be a singer, before he was like, 'Oh yeah, like every kid does'. So I just kept it to myself."
On her age going into the competition:
"I've done my exams and everything. We have Intermediates in Scotland. I got the As I wanted in music and drama and it was really good. So, I wouldn't say it's a concern. I would love to do this. I wouldn't have any second thoughts on it."
On Judges' Houses:
"I'm really proud of where I've got.
Not many 15-year-olds can say they've performed in Wembley Arena. I'm just really, really happy to have done it."
On what her friends think of how she's doing in the competition:
"Well obviously I'm not allowed to tell them I'm doing Judges' Houses but I'm sure they'll notice I'm not in school! It's absolutely crazy sitting in class and sometimes you go in to a wee daydream. You think, 'wait a minute, I'm going to Cheryl's house next week in France and I'm not allowed to tell anyone!'. It's like, aargh!"
Stephanie Nala
Age: 20
From: Hertfordshire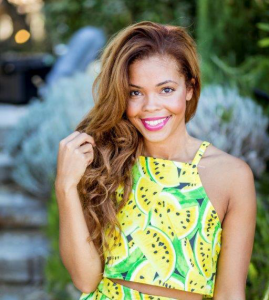 •Originally in a band called The Luminites, who were in the final of Britain's Got Talent in 2013
•The band split earlier this year, and after that Stephanie went solo
•Has met One Direction, and says Harry is her favourite
The story so far:
•Was incredibly nervous during her room audition but she got through and went on to secure to four more yeses in her arena audition
•Mel B called her 'mesmerising' and Simon said 'there's something sweet about you"
On splitting with The Luminites:
"Musically The Luminites all wanted different things. I think when you're in a band you have to all agree for it to work. We're all still friends though."
On going solo like Cheryl:
"In my arena audition, I hadn't even thought about it because Cheryl's been so successful for so long by herself and I didn't even think about the fact she'd been in a band. But she said to me, 'I understand the pressure you're under because I was in a band and when I left, I hated it'. And it's true, I hated it at first. In my first audition I was so nervous. Simon was really shocked by how nervous I was. He didn't see that in me before. He only saw me being bubbly. And he realised what a massive knockback I'd had."
On the pressure being solo:
"It's really different because I had people around me all the time before. Ben used to dance, Corey used to have his guitar rocking out, and JJ was sharing singing with me, so the attention was elsewhere. I didn't really move when I was in the band. I used to be quite still. But as a soloist obviously you have to keep people entertained.So I found that hard. I found the pressure hard. If you mess up, only you mess up and nobody else. I'm sure Cheryl felt like that when she left Girls Aloud. There were fans of Girls Aloud who were watching what she did. How does she better that? It's quite hard."
On Judges' Houses:
"Because of where we are [in France], we're all quite relaxed right now, but obviously things are going to get quite intense. We're all so different individually."
---
THE BOYS
Location: Cancun
Mentor: Mel B
Guest Judge: Emma Bunton
Andrea Faustini
Age: 20
From: Rome, Italy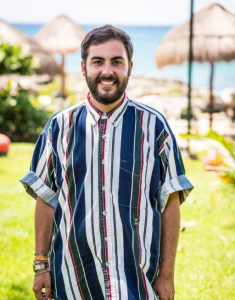 •He was the Spice Girls No.1 fan
•Studies Chinese and Korean at college
•Loves pugs; wants a pair called 'Simon and Cowell'
The story so far:
•Secured four yeses singing Who's Loving You at the room auditions
•Cheryl said of his first audition "That is unbelievable. You've got such control over your voice. When you came in, I was not expecting that at all….don't judge a book by its cover."
•Reduced Mel B to tears singing I Didn't Know My Own Strength at Boot camp
On entering the UK X Factor: "Italy is the country where I was born, where I grew up. I love my country but I know that British X Factor could really help me be the singer I want to be. From a musical point of view, I feel so close to the show. I used to watch The X Factor all the time, I am a huge fan, I watched it on YouTube all the time."
On the Spice Girls:
"Since I was a child, I was maybe three or four, and I used to sing Spice Girls songs. I was a huge fan. When I met Mel B for the first time in my room audition, oh my god. I was so happy, I was freaking out. I love her voice, everything about her.
On Judges' Houses:
"It's at the point of the competition where we are all good. Otherwise, we wouldn't be there. So it's very difficult but the important thing is enjoying it and giving everything you have to impress the judge. Every single time I perform I know that's what I want to do, I want to enjoy myself. It's amazing that this potentially could be my job."
Jake Quickenden
Age 26
From: Scunthorpe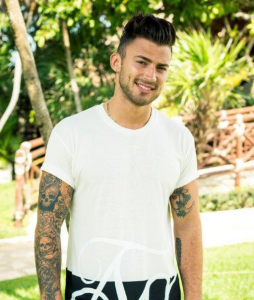 •This is his second and last shot at The X Factor. He reached the Judges' Houses stage of the competition in 2012.
•His mum says that if it doesn't work out this year then he needs to get a 'proper job'.
•Jake lost his younger brother, Oliver, to cancer in 2012
The story so far:
•He secured four yeses in his room audition and a hug from Mel B
•Mel said: "You got such commitment and passion. Your voice tells a story."
•He was the first boy to secure a seat at the Boot Camp chair challenge
On auditioning again: "I didn't think I should have been put through last time but I felt like I didn't give myself enough of a chance. I've come back and I will work so hard. I'm not Andrea with this huge voice, I'm not Paul with his soul voice. I'm just Jake and I like to sing. If I make the lives, I want to show that I can dance, I can play my guitar. I feel like this year is as good as any. It's hard to tell. Anyone could win it."
On whether he would audition again if he doesn't get through this year:
"No, this is it for me. I've spoken to my mum about it and I can't do it again. I've done it twice. I was doing gigs all the time after the last show and I was loving it but then then new crop of X Factor people come through and suddenly you're one of the old guys. And then you don't get your gigs and you only do one a month. I'm still living at home and my mum's having to pay for everything and it's embarrassing for me. I want to make my mum proud so if I didn't get through then I'd have to get a job and move out."
On Mel B:
"When she turned up for performances yesterday with those braids and that dress, I just thought, 'wow'. And then Emma Bunton as well. I was like, I can't sing in front of these two hotties!" On Judges' Houses: "I'm not going to lie, the last two years have been the hardest of my life, ever. So I thought this should be a breeze compared to what I've gone through. I thought, screw it, I'll go for it again. And it's turned out alright because I'm sat here in Cancun!"
Jordan Morris
Age 20
From: London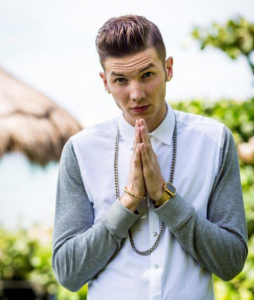 •Grew up on an estate in London, where he saw a lot of crime on the estate, including knife and gun crime
•Used to work at Wembley Arena frying chips
•Aspires to be like R n'B superstars, Justin Timberlake & Maxwell
The story so far:
•In his room audition he impressed with 'Hold
On We're Going Home' by Drake:
•Louis said of his performance, "Great audition, love your falsetto, you're a ready made pop star"
•Simon said of his arena audition "I think you've got a good R n'B voice, which makes you unique."
On growing up in on an estate:
"There were a lot of influences and I was surrounded by a lot of negative activity. And I saw a lot of craziness. Knife crime, gun crime. A lot of the boys around there got tired of seeing their mum not being able to pay the bills, and struggling, so they turned to crime. It's not a great place to be, but their intentions were to help their families and their only way was to turn to the streets. I think I was blessed to have a great upbringing in my house."
On his musical influences:
"I love a slow ballad vibe, a lot of my influences are people like Tank who's known for his slow R n'B ballads, but then I like Justin Timberlake's upbeat stuff. So I think somewhere between them. And because I grew up around a lot of rappers, I always want to implement that in my music."
On Judges' Houses:
"I'm really ready for the pressures and responsibility."
Paul Akister
Age 25
From: Lancashire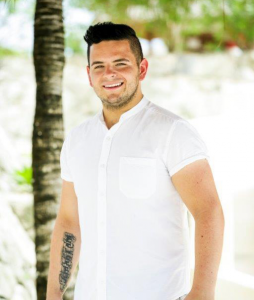 •Has lost three stone over the last year and is feeling more confident and ready to take on The X Factor again – he previously reached Louis' Judge's House in 2012
•Says the reason he didn't do better last year was because he wasn't confident enough
•Has spent nearly £9000 on getting his teeth done
The story so far:
•Performed Jealous Guy at his room auditions and said the song reminded him of his ex-girlfriend, who had broken up with him just before the audition
•Simon criticised Louis for not putting Paul through last year, saying: "Shame I wasn't here last year, but I'm here now."
•During his arena audition to Let's Get It On, Mel B and Cheryl danced for Simon
On losing the weight:
"I've just had no carbs and no sugar, as well as a personal trainer and I've been running up and down 100 steps with a backpack on. X Factor gave me a focus to do it. Before that, I didn't really have a reason to diet. Diet was a massive part of it. It's called the Ketogenic diet. You can only have 30 grams of carbs a day, and that's mainly in vegetables. I can't have beer, and I like beer. But I can still have vodka and diet coke!"
On breaking up with his girlfriend:
"My girlfriend actually split up with me just before the room auditions this year. She split up with me because I kept going out! She probably just had enough of me. But splitting up with me was a bit harsh!"
On what went wrong in last year's auditions:
"My confidence wasn't there. That's the main thing. I'm not shy now. I was shy before, I didn't talk to anyone. I'd sit in a corner not talking to anyone.
On Judges' Houses:
"I'm dead nervous."
Danny Dearden
Age 23
From: Rochdale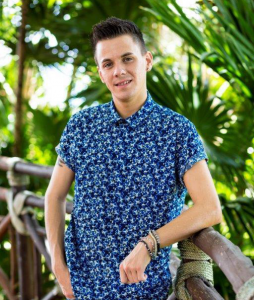 •He was a teenage tearaway
•Says he grew up a lot when parents split up
•Works as a joiner and used to be in a boy band
The story so far:
•After singing an Adele song in his first audition, he had a no from Simon and had to convince Cheryl
•Mel B and Louis gave him a standing ovation at the arenas after he performed One Night Only
•Simon said of his arena audition "You don't look like a star to me but maybe that's part of your charm. It was one of the best auditions of the day"
On when he started singing:
"When I first left school I did an apprenticeship in joinery and it was only when I started doing karaoke with the lads that I realised I could sing. I was about 18. It was a bit weird, I didn't take it seriously at first, it was just getting drunk with the lads now and again and then it became every weekend.Then they started saying, 'Ah, you should sing, you should do something with it'.
On growing up:
"When my mum and dad split up, that's when I grew up a lot. You realise that's part of life and you grow up a little bit. That's when I started to concentrate"
On Judges' Houses: "I know I sang pretty average in the first audition, I know I didn't sing well. I thought, 'I've got to up my game here'."
On suffering from nerves:
A bit, yeah. It didn't help that I got pooed on by a bird just beforehand. We were having some lunch and Mel was talking and I put my hand in some poo on the table which I didn't realise and wiped it on my face. Worst moment of my entire life! In front of Mel and Emma. The first time I had a proper chance to sit and talk to the judges and I get bird shit on my face! I stood up and said 'Oh, this is so embarrassing'. But she was like, 'That's good luck, that is, that's brilliant', so that was good."
Jack Walton
Age 18
From: Townville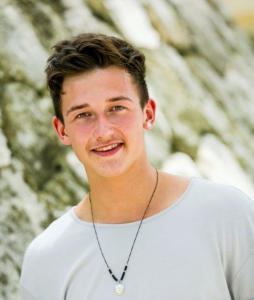 •Realised he had a talent for singing when his mum convinced him to go up and sing in a karaoke competition aged 8
•Currently gigging 'everywhere and anywhere'
•Loves hitting the gym, going up to 6 times a week
The story so far:
•Secured four yeses in his room and arena auditions
•Simon said about him – "I like you and your voice, you're very cool. I think you could do very well in the competition."
•Louis called him "A real talent"
On the reaction after his first episode aired:
"It was crazy. I wasn't going to go for my audition to be honest, I pretended my car broke down because I didn't want to go. I had a massive self-belief problem at first."
On being the youngest in the boy's category and feeling nervous:
"I'm the youngest in the competition. I'm 17. And I keep thinking, 'they've got so much more experience than me'. And I was listening to the others performances while I was waiting to go on. When I went on I thought, 'God, I'm going to have to give everything now'. Mel came up and said, 'Come on, you can do this'. And I thought, 'God, I've got to go for it here."
On his celebrity crushes:
"Ariana Grande and Jessie J. I love the way Jessie just owns it."
---
THE GROUPS
Location: Bermuda
Mentor: Louis Walsh
Guest Judge: Tulisa
Only The Young
Names: Charlie (17), Parisa (20), Mikey (19) and Betsy Blue (18)
From: Charlie & Parisa – Kent, MIkey – Carlisle, Betsy Blue – Brighton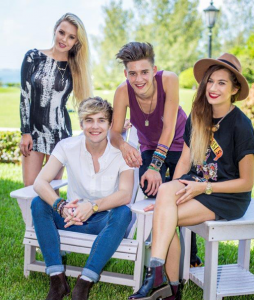 •Have been together for two years
•Live together in Parisa's family home; they sometimes sing at the dinner table and compare themselves to the Von Trap family
•Have had support from The Wanted, Union J and Harry from One Direction
The story so far:
•Impressed the judges in their room audition with their vocals and their chemistry
•They went on to impress again in the arenas with Simon saying he thought they could win the show
On their attitude to music:
"It's not a job, it's not a hobby, it's not a career…it's our life. You've got to embrace that. We spend 24 hours a day doing music."
On unbreakable bonds:
"People see our relationship straight away. It's like brother and sister. Four best mates. We're genuinely best friends for life."
On Judges' Houses:
"Being here in Bermuda is incredible. The sun is bright, the sand is gorgeous, the sea is beautiful. We're enjoying every second but ultimately we're here to sing for a place in the live shows. Hopefully all the hard work pays off."
Blonde Electric
Names: Jazzy (24) and Ruby (22)
From: London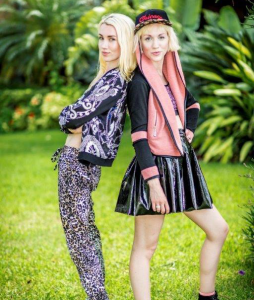 •Two sisters who have lived in 33 countries, including 9 years in Ukraine and 7 in India
•They speak German, Russian, Polish, English and some Arabic
•They are related to The Chancellor, George Osborne
The Story So far….
•Secured three yeses in the room, Cheryl said no
•Lost a seat at Bootcamp chair challenge, only to be brought back by Louis
On always being happy:
"Life is about pressure, we learn to take that pressure and channel it into our performance. That's why we're happy – we feel the pressure but we're positive about everything."
On being annoying:
"It doesn't hurt to be called annoying. Annoying is memorable. Simon said we were annoying but he liked us – so that's ok, we'll take that."
On Judges' Houses:
"We thought it would be Hunger Games-ish but everyone has been kind. We know everyone's names, all about them. We all want this and we all deserve this. We're all fighting for one goal so there's no point in us fighting with each other. One love."
New Boy Band (Name TBC)
Names: Barclay Beales (19), Chris Leonard (19), Casey Johnson (19), Jake Sims (19), James Graham (17), Tom Mann (20), Charlie Jones (14), Reece Bibby (16)
From: Barclay – Devon, Chris – Meade (Ireland), Casey – Mill Hill, Jake – Bristol, James – Essex, Tom – Southampton, Charlie – Kent, Reece – Accrington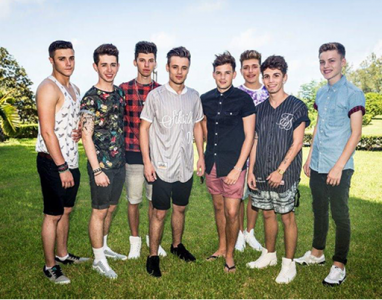 •Barclay auditioned in 2013 as a yodeller
•Chris was originally a member of a five piece boyband who split this year
•Casey has never failed to kiss a girl or get her number on a night out
•Jake is very close to younger sister Sydney (8), who watched his first audition stood next to Simon Cowell
•James was home schooled after leaving school in year 10
•Tom got to Bootcamp in 2013 but lost out on a seat in the chair challenge (Louis sent him home)
•At 14, Charlie is the youngest in the band
•Reece once performed Wonderwall with Liam Gallagher
The story so far:
•Having entered the competition as soloists, the group were put together during Boot Camp by the judges
On fancying Tulisa: "We were all really pleased it was Tulisa, and we definitely enjoyed her entrance out of the sea. It was like a rugby match when we all darted towards her!"
On the pressure they face:
"It's always felt competitive. In these situations, there are only six groups left and we're aware of each other's strengths and weaknesses. We're more aware of who we are up against at this point in time but we're trying to focus on ourselves."
On Judges' Houses:
"It feels surreal and amazing at the same time, but it's horrible knowing there's a long wait before we know if we've got through or not."
New Girl Band (Name TBC)
Names: Abi Garrido (17), Abby Eades (18), Leah Gooden (16), Mimi O'Connell (17), Saffron Silva (17)
From: Abi – Newcastle, Abby – Barnsley, Leah – Hockley, Mimi – Liverpool, Saffron – Surrey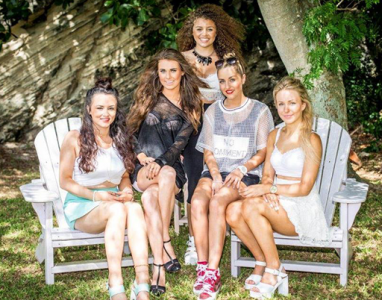 •Abi's mum, grandma and granddad were all singers
•Abby is a Cheryl impersonator in a Girls Aloud tribute act
•Leah lived in France for six years and speaks fluent French
•Mimi has a severe heart condition and first performed at a summer camp for sick children in 2010
•Saffron sings every week at Westfield shopping centre
The story so far:
Having entered the competition as soloists, the group were put together during Boot Camp by the judges
On why Tulisa is an inspiration:
"She understands things from a girl's point of view, and she mentored Little Mix. And Louis has had so many successful groups. He has so much experience."
On getting on with the rest of the groups:
"We know it's a competition, but if we start thinking that way it might get to us. We're all in the same boat so it makes sense to help each other."
On Judges' Houses:
"There's no words to describe how it feels. Mad, surreal, so much excitement. Anything can happen here."
Concept
Names: Karim Newton (20), Matt Goodenough (20), Nathan Gittens (20), Scott Hicks (20), Ben Selley (20)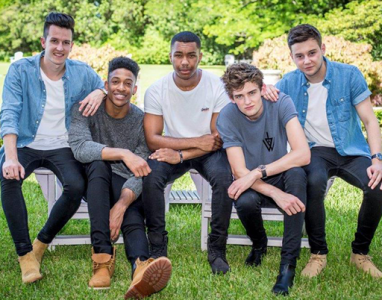 •Four of the band work in shoe shops
•The band have known each other since they were in primary school
•Ben Selley is cousins with Harry Styles from One Direction
The story so far:
•Impressed in the room with their version of 'Radioactive'
•In their Boot Camp audition Simon said, 'We've been waiting for you guys to have a moment… You just had it.'
On Harry being Ben's cousin:
"We want to be told that we're good for us. We don't want to be known as Harry Style's cousin's band, we want to be known as Concept. We just mentioned it to Louis and he didn't even realise. It makes us feel like we're good for what we do."
On Tulisa being their guest mentor:
"Tulisa came from a band quite similar to us – they came from nothing, and grew up together and worked hard for years to get where they were. For someone with her experience to see a band that have come from similar roots to her, we think she'll really appreciate that."
On Judges' Houses:
"We're in such a beautiful country but you're fighting for your life. This decision will change our life – either for the better, or it will keep it the same. It's weird how one word can alter the course of your life, and the fact it's not in our hands makes it even harder.
The Brooks
Names: Josh (15) and Kyle (15)
From: Cardiff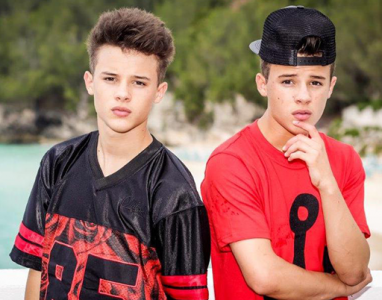 •The band are two twin brothers
•They live at home with their nan in a seaside town, and have a younger brother
•They used to perform separately, but their cousin suggested they got together
The story so far:
•Secured four yeses in the room and arena auditions
•Simon told them to ditch their guitar for the arena auditions, which they did
On their bond as twins:
"Because we're twins we have a strong connection. We've sung to each other before we could talk and find it really easy to harmonise. We got together about six months ago – loads of people used to tell us that it was a good idea, as we're twins and it was very different. They said people would love it.
On the other bands:
We've met some brilliant people and built some incredible friendships with everyone. We look up to Concept like they're big brothers. They give us some great advice. Parisa and Betsy-Blue are like sisters too and help us a lot.
On Judges' Houses:
Bermuda is amazing – it was our first time away, the first time we had ever been on a plane. It was the ultimate experience and it has made us realise how lucky we are.
---
The Overs
Location: Los Angeles
Mentor: Simon Cowell
Guest Judge: Sinitta
Helen Fulthorpe
Age – 33
From: Cardiff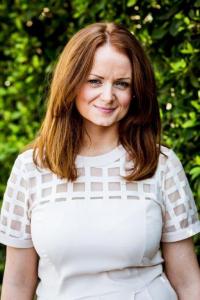 •Helen's son Joe secretly applied for her to enter the show, she never felt she had it in her to enter
•Helen's son Joe fell ill last year with diabetes and Helen says he was lucky to have pulled through
•Helen is in the competition as she wants to make a better life for her children Joe (12 years old) and Bethan (11 years old)
The story so far:
•The judges felt Helen needed more confidence, Simon said she came in like a little mouse. They liked her voice and felt like she had soul.
•She came out in the arena audition and impressed all the judges with a confident performance
•In Boot Camp she forgot her words in challenge one which knocked her confidence. She came out fighting for the six chair challenge
On what she would do if she didn't make it:
"I want to be a paramedic if the competition doesn't work out. I want to give something back. It's rewarding to give something back to the community. I can't thank the doctors
and nurses enough for looking after my son when he was so unwell. They're like part of our family now. They've inspired me."
On being at Simon's Judge's House:
"Making it to Judges' Houses is a dream come true, its only just hit me that I'm in the biggest competition ever and I have got to grab the opportunity with both hands"
On her son Joseph applying for her:
"Yes, Joseph did it for me. People have asked me if I'd have done it myself and I said, 'no, no'. I don't like queueing!' That was my excuse.
Ben Haenow
Age – 29
From: Croydon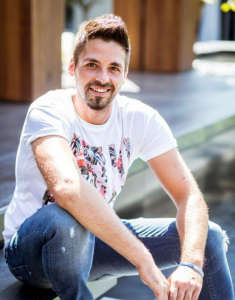 •Ben is a van driver from Croydon.
•He used to be in a rock band with his brother called "The Lost Audio" and sadly had to quit the band when his brother became unwell.
•He is very close to his family and lives with his mum and brother. He dreams of being able to help his mum move out of the council flat they live in together if he is successful in the competition.
The story so far:
•Ben was popular with the judges from his first room audition and said his nerves crept up on him for the arenas but he still pulled through and impressed them with a version of Wild Horses.
•Ben performed early in the Overs six chair challenge and said watching the others perform felt like he was watching a Gladiators' battle
On kissing Cheryl:
"Kissing Cheryl in my room audition was like a dream come true. She smelled like an angel. She's so beautiful."
On rivalry with the other contestants:
"The Over's feels like a really strong category, for me James is my biggest rival in the competition, we both have a bluesy voice. I never thought I would have got this far."
On watching One Direction perform at the Los Angeles Rose Bowl:
"Although One Direction's not my bag, to see those five lads perform with 90,000 people eating out of the palm of their hands was sick, you can't knock them for that. To think they were doing this four years ago, it's amazing"
On Judges' Houses:
"Coming to LA for Judges' Houses doesn't happen to people like me. I'm a van driver from Croydon, I was driving my van around Croydon high street and then suddenly I'm in LA driving around Hollywood. I've always wanted to come to America as its where all of the musicians I've grown up listening to come from."
Fleur East
Age: 26
From: East London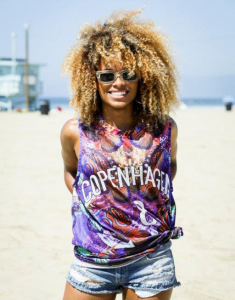 •Fleur was part of a girl group called Addictive Ladies which made it through to the live shows of The X Factor series 2
•Since then she has been working as a singer trying to make it in the music industry
•Fleur has a boyfriend who is really behind her
The story so far:
•Fleur received lukewarm comments from the judges in her first room audition. They felt they expected more from her and were disappointed.
•In her arena audition Simon felt she came out like a different artist and Mel said she did a "slam dunk" audition
•Fleur performed at the six chair challenge when there were no seats left.
On being an underdog:
"After my shaky room audition, I felt like an underdog and it made me work much harder. It gave me the kick I needed and I have been working non-stop since then. My feet have been aching because I've been rehearsing so much. I sent myself to my own version of X Factor Boot Camp to prepare, you can't be complacent."
On rivalry with the other contestants:
"This year's Overs category is the strongest I've seen for a long time so I'm excited to be part of it. They're usually full of has-beens but we're all really hyper and young at heart so we're up for it. We're the biggest kids in the competition. The young boybands will have to keep up with us."
On Judges' Houses:
"Boot Camp was crazy, it was touch and go for me in the six chair challenge, when I came out the seats were all full. I was so nervous! Being able to sing for Simon at his house was like deja-vu for me as I had made it to his Judge's House before in Marbella in 2005 when I was in a group. I feel like I have grown so much in confidence since then to now be singing solo, it was a really proud moment for me."
Jay James
Age – 31
From: Sandersfoot, Wales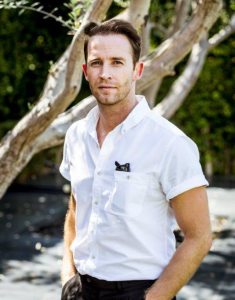 •Jay joined the Navy when he was 16 and was very passionate about his career in the military
•He injured his knee while playing rugby for the forces and only discovered his love for music while on sick leave
•Jay has a one year old daughter Nova, and is married to Victoria
The story so far:
•Jay sailed through the audition stages. In his first room audition he made Mel cry and all the judges were impressed by him
•In his arena audition, he received a standing ovation and Simon said he would be a great winner for the show and he felt he was the one to beat.
On his passion for fashion:
"My suitcase when we came out to LA was 29 kilos, the girls were all under 20 kilos, Helen's was only 15 kilos so I got told off. In the military you have to carry yourself in a certain way; you have to be well groomed and carry yourself with pride."
On Simon being his judge:
"Having Simon as a judge was always what I'd wanted because he talks sense. He says what he feels and that's very much how I am. I feel like we have a connection. Strangely, he really reminds me of my dad, they have the same eyes."
On his bromance with Stevi:
"I've got a serious bromance with Stevi. I'd love to see him get through to live shows, he deserves to win in life. He is such a kind, lovely, warm person. When you talk to him, you just melt. He is infectious, I've been filming him on my phone since Boot Camp, I'm creating The Stevi Show on my phone, it's fun. He creates these brilliant moments that he's oblivious to."
On Judges' Houses:
"It was really surreal to go to Simon's pad. He seemed so relaxed with his family around him, I felt really lucky to see him in his surroundings. Going to LA was so great, it made it really hit home that we were in the final six."
Stevi Ritchie
Age: 34
From: Essex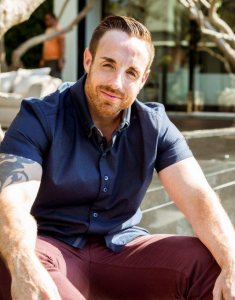 •Stevi is a natural performer and used to work as a Bluecoat at Pontins
•Stevi works in a call centre and has to work night shifts which he doesn't enjoy. He has always dreamed of performing for a living but doesn't think anyone would take him seriously.
•Stevi has a soft spot for Sarah Jane Crawford and says she is stunning and a down to earth girl next door.
The story so far:
•At his room audition, Stevi performed Olly Murs' Dance With Me Tonight and forgot the words but still managed to entertain the judges with his dance moves.
•At the arena audition Stevi won over the crowd with his performance and had them singing along.
•In the six chair challenge Stevi was an instant hit with the audience
On flirting with Helen:
"There has been some flirtation going on between me and Helen. She isn't married and we both have children. It's some friendly flirting."
On keeping fit:
"When I am at home I make sure I work out five times a week. I need to go back to dieting and heavy training to get my six-pack back."
On Judges' Houses:
"The others are all top notch great vocalists and I am the first to put my hands up and say I am not the best singer in the world. I'm not saying I don't deserve a place here though because I do. Getting through to Judges' Houses has been an emotional roller coaster, I didn't expect in a million years to get here and come to Simon's gaff. It's just proper amazeballs. I think I got through because of the audience reaction at Boot Camp, I got 5,000 people chanting 'seat seat seat'. It was amazing.'
Lizzy Pattinson
Age: 31
From: Barnes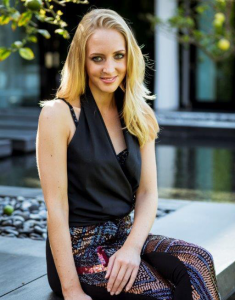 •Lizzy is a shy person but comes alive when she sings
•Turning 30 made her realize she needed to go for it and try to realize her singing ambition. She has been singing in local pubs and clubs for past 15 years and had some success within a dance band 'Aurora' when she was 18
•Lizzie currently works as a PA for a finance company
•Lizzy's brother is Robert Pattinson
The story so far:
•Lizzy impressed the judges in her first room audition
•At the arena Simon wasn't happy with her song choice and told her to improve for Boot Camp.
On Lizzy losing her voice at Judges' Houses:
"I started feeling ill the day before I left for Judges' Houses, maybe subconsciously I was a bit nervous about everything. While I performed the higher range, I didn't feel like I had any control. I didn't know what note was going to come out.
On her brother's support of her entering the show:
"He is really excited about it all and he likes hearing about the behind the scenes detail, all the craziness of it all. I sent him a link of the song I am performing for Judges' Houses and he said 'that sounds really cool'. It was quite an obscure choice and he thought it was a really good song.
On whether she is prepared for the level of fame her brother enjoys?:
"I have seen the great side of things through my brother but also the other stuff that comes with it. There are so few people who have that level of fame, I know my life wouldn't be the same as his. I don't think any girls are going to be throwing their knickers at me.
On Judges' Houses:
"The six chair challenge was a blur for me. Going to Judges' Houses is the biggest achievement for me so far but I feel like it will be an enjoyably traumatic experience. I've never opened up before so I feel like a snail that's lost its shell".