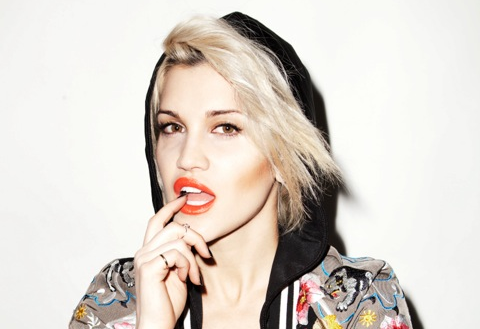 Available on September 1st, Ashley Roberts brings forth her debut album 'Butterfly Effect' introducing tracks that are just as eclectic and wondrous as the body-shaking 'Woman Up' and the sensual 'Clockwork'.

One thing you should know about 'Butterfly Effect' is that Ashley's vocals are on-point throughout, touching and sassy she can articulate her voice phenomenally well.  Another thing to be certain of is the quality of her song writing.
Here you'll find Ashley echoing lyrics that are impressively relatable, particularly to any woman, in particular, who may be in a relationship or has just come out of a relationship. What's most impressive is that as an artist, Ashley expresses a very grounded, down-to-earth persona through her music, making her an artist highly regarded of.
Take 'My Song' and 'Standing in the Rain' for example, 2 powerful tracks with crescendos that reach an astounding climax. Through such songs you can not only hear but feel the power and artistry of this one very talented individual.
As for the styles touched on in 'Butterfly Effect' the album is most unusual. You'll find that characteristically a lot of the songs, 'Woman Up' included, have a pop sound. Interestingly enough, Ashley has also introduced songs like 'All in a Day' that instead takes on an RnB genre as well as soft, rhythmic ballads such as 'Midas Touch' and 'Face of Love'. Considering most of the album is made up of slower, fluid songs, it's not too bad for a first album, in fact the songs are particularly perfect if you ever feel like dancing around your house, revelling in the beauty of the soft beats, like a ballet dancer. The songs are unwinding and perfect if you imagine the sound of the instruments rolling off your limbs and snaking elegantly around the room.
'Butterfly Effect' is indisputably catchy, however I find that the songs are still a step behind being conventionally mainstream, hit pop songs. It almost feels like Ashley is trying too hard to make a sound that will be successful in the charts but is not quite there. I'm not saying that there aren't songs that I think could be number 1 hits, because there are, but when I was listening to the album there were many times when I was left thinking, where is the apotheosis? Where is the climax and pinnacle point of the song which will allow me to really connect it? Another thing is that most of the album is built on the idea of relationships and unfortunately the tracks came across as very cliché love songs.
Here it is, I've given my opinion and it's up to you to decide whether it would be better to buy the album or leave the notion and that's several minutes of your life wasted, just on reading this review. The 'ballads' which are more like sad love songs aren't really something that would spark my interest purely because I have a specific music preference not connected with Ashley's music. Nevertheless it was only the second time I listened to the album that I thought harder about the songs; they weren't actually that bad. My point being, you've had the time to take a look at this review so why not listen to 'Butterfly Effect', you might find that you are pleasantly surprised. You might find you hate it, but you'll never know unless you try.
'Butterfly Effect' is out tomorrow, available on iTunes.