Radio 1 DJ Nick Grimshaw curates his first ever compilation album – 'Radio 1's The Nixtape'.
A mix of house, hip-hop and drum and bass, spread across 2 CDs, the collection is the ultimate house party mix.
The Nixtape double album sees some of the hottest chart acts around rub shoulders with hugely influential names, alongside massive hits, to create a seamless, cutting edge party sound, with the emphasis firmly on fun. The Nixtape runs the range from household names – Calvin Harris and Disclosure – all the way through to newer number one acts including Route 94's 'My Love' and Sigma's 'Nobody to Love'. The likes of Chris Malinchak and Clean Bandit, acts at the forefront of contemporary chart music, are complemented by timeless classics such as The Prodigy's 'Out Of Space' and Dizzee Rascal's 'Fix Up, Look Sharp.'
Nick says, "I'm so excited to release an album of all my favourite songs and I can't wait for everyone to hear it."
Nick's clear passion for all things music has firmly established him as an influential figure in helping define musical tastes. Away from Radio 1, he hosts the panel show Sweat The Small Stuff on BBC3 and has also become an Ambassador for the men's fashion industry in the UK.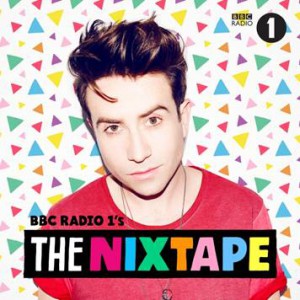 The Nixtape will be released on 22nd September via Island Records and is available to pre-order via www.thenixtape.com.
Fans can also enter into a competition where they could win every track played to date in the Nixtape on Radio 1.