Prince undertook the latest show on his 'Hit and Run – Part II' tour of Europe last night, June 5th, when he and his band 3RDEYEGIRL played at the premiere after-party for the acclaimed new movie 'Belle'.
The show at the Hippodrome Casino in London's Leicester Square was attended by the cast and crew of 'Belle' and a host of names including Kate Moss, Dev Hynes, Paolo Nutini, The XX and Bryan Ferry. The audience were treated to a royal set by Prince who blew up the intimate 350 capacity theatre with a thrilling range of classics from his vast catalogue as well as brand new songs.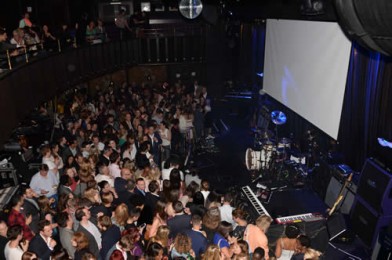 Prince's show comes hot on the heels of his two sold out performances at The Roundhouse in Camden on Wednesday night when he played two shows back to back to an audience of 6,500 who sold out the venue within four minutes of tickets going on sale. The music icon came to London as part of the tour that has proven to be unconventional and known for serving up surprises.
One week performing exclusive arena shows across the UK, then suddenly playing 3 shows unannounced in one night at a 400 capacity club in Brussels, then landing in Paris for two electrically charged shows in one night at legendary Le Zenith before returning to London once again.